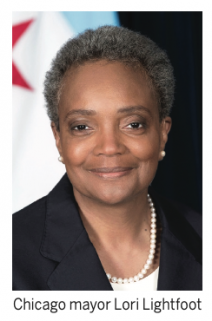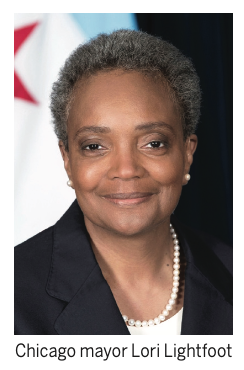 For decades, spurred by the desire for millions in new tax revenues, Chicago mayors have tried and failed to win bipartisan support in the Illinois General Assembly for a casino in the city. After taking office in May 2019, Mayor Lori Lightfoot grabbed the baton and ran with it. And rather than giving up when she was unable to win approval last fall, she returned to the cause in the spring and got the deal done. The story serves as a reminder of the importance of learning from our mistakes in negotiation—and the power of persistence.
Coming up empty
In early 2019, the Illinois legislature passed a bill paving the way for six new casinos, including one in Chicago, reports WTTW Chicago. But an August report by a gambling consultant called the tax structure for the proposed Chicago casino "very onerous" at 72% of adjusted gross revenues and said the five sites the city had identified would not attract enough tourists, the Chicago Tribune reports. Many Illinois lawmakers outside Chicago said they would not vote in favor of a Chicago casino at a fall veto session.
Lightfoot traveled to Springfield, the state's capitol, in November to try to convince legislators to reopen the gambling bill to adjust the tax issue. With the city deep in debt, her goal was to raise $200 million annually from a casino and entertainment complex to help pay Chicago's police and firefighter pension obligations.
But suburban and downstate representatives refused to revisit the tax structure and accused the city of trying to get a "special deal," Dan Petrella, John Byrne, and Jamie Munks report for the Tribune. Moreover, many lawmakers viewed the city's hands-off negotiating style as typical Chicago arrogance. Republican representative Tim Butler of Springfield complained on the House floor that Lightfoot's negotiators hadn't contacted him to discuss a Chicago casino: "not a phone call, not an email, not a meeting."
Back to the table
In the weeks that followed, the mayor's office regrouped. "We kind of did a postmortem with a number of [lawmakers] after the veto session last year," Lightfoot told the Tribune. "We continued to talk to them and kept the message simple, simple, simple about what the needs were."
Lightfoot's goal: to get to know state legislators better and to let them get to know her and her message. "I made a lot of calls," she said. "I took a lot of meetings pre-Covid." She traveled to the city of Peoria in central Illinois to talk to two state representatives and a state senator, she said.
"There was nobody I wouldn't call to make the case for a Chicago casino," Lightfoot told the Tribune. Her willingness to reach out, share her perspective, and listen to lawmakers' concerns got their attention. After she negotiated with House Republicans as a group in February, Butler said the meeting "did a lot of good."
Hitting the jackpot
Based on the feedback they'd received, Lightfoot's team crafted and considered concessions aimed at winning over their opponents. A 33.3% city tax on postpayout revenue was replaced with a graduated tax structure on slot machines and table games. Other deal sweeteners were added, including a measure allowing video gambling machines at state fairs. And to make it easier to pass, the bill was narrowed to focus on the Chicago casino.
The bill was still tough for legislators outside Chicago to swallow, given that other local governments in Illinois get only a 5% cut from their casinos. But after the pandemic struck the nation in March, it became more difficult for the Illinois General Assembly to oppose funding that would assist not only Chicago but also the perennially cash-strapped state. A statewide capital-infrastructure construction plan that would provide union jobs was dependent on gambling revenue.
"I still thought the Chicago portion of [the gambling bill] was clearly unfair to all the other communities that have casinos," Republican senator Dan Syverson of Rockford, Ill., told the Tribune. But the mayor's concessions and her willingness to listen helped win him and others over. The bill passed in May during a special session motivated by the pandemic.
Plans for a Chicago casino are currently on hold, given the economic difficulties and uncertainties of the pandemic. But when the time is right, expect Lightfoot to move full steam ahead.
If at first you don't succeed . . .
Rather than blaming others, acknowledge that you likely made mistakes. Conduct a postmortem aimed at identifying where you went wrong. Ask those who turned you down to share how you might do better in the future.
If reopening the negotiation is an option, go the extra mile to build rapport. Devoting effort to getting to know your counterparts may motivate them to give you a second chance. Our article on p. 5 offers advice on using small talk to strengthen bonds, even when you're negotiating remotely.
Focus on their needs. Look beyond what you want out of a deal to consider how you can tailor an agreement to other parties' needs. Frame proposals in terms of what you both have to gain.
Related Posts