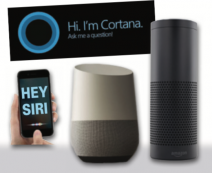 In the business world, organizations take competition for granted. Companies and their employees work so hard to outperform and outsell their direct competitors that they often overlook opportunities to meet their goals by working with one another. But recent high-profile negotiations highlight ways in which competitors might be able to benefit from innovative partnerships that allow them to cooperate and compete.
Teaming up on product design
In 2013, U.S. automakers Ford and General Motors announced they were teaming up to develop two new automatic transmissions (a nine-speed and a 10-speed) to help them comply with tightening fuel-economy regulations. Why develop the transmissions jointly rather than separately? The complex, high-tech parts are critical to vehicle performance, but they're not part of a carmaker's brand identity, writes John Rosevear on The Motley Fool website. Working together to design the transmissions allowed the companies to share the high costs of developing the hardware without blurring their identities in the eyes of consumers.
But the collaboration wasn't the end of the story. Once they'd designed the hardware, the companies split off to independently develop control software for the transmissions. This is enabling them to tailor the parts to their vehicles—while keeping privileged information to themselves.
Working around privacy concerns.
"Companies are afraid that somebody else is going to steal their ideas and take them to market," Mike Beffel, executive director of the Commonwealth Center for Advanced Manufacturing, told IndustryWeek. "That gives them this siloed, keep-it-to-yourself, private- research mentality that makes innovation impossible."
Through joint ventures such as this one between Ford and GM, organizations can find innovative ways to collaborate that still allow them to compete and protect trade secrets. Such partnerships may be particularly suited to developing behind- the-scenes (or under-the-hood) products that customers don't usually see.
Emphasizing differences to create value
Viewing digital assistants as the next frontier, Amazon, Apple, Google, Microsoft, and other tech companies are investing millions to get their devices to stand out from the pack. Alexa, Siri, Google Assistant, Cortana, and other devices are aimed at making our lives more organized and relaxed by managing our calendars, music playlists, and other mundane tasks.
For now, though, most people are taking a "wait and see" approach before welcoming an AI (for artificial intelligence) device into their homes. Why? In part because many AIs are failing to live up to their promises and also because the field is currently a "fragmented mess," writes Steve Kovach in Business Insider. "Want to use Alexa? Great! But it's really only useful on the Amazon Echo [speaker]," says Kovach. "Want to use Siri? Fine. But you're stuck inside Apple's hardware ecosystem," he writes.
In May 2016, Amazon chief Jeff Bezos approached Microsoft CEO Satya Nadella at Microsoft's annual CEO Summit with a plan to tackle this obstacle by making their devices compatible, the New York Times reports. Because the AIs on the market have different strengths, Bezos argued, competitors should be trying to motivate consumers to purchase multiple assistants to seamlessly perform different tasks rather than encouraging them to choose just one. Amazon's Alexa is typically used on speakers placed around the home, for example, while Microsoft's Cortana is used primarily on personal computers. Allowing the assistants to "talk" to each other could help AIs go mainstream. Nadella was intrigued.
By negotiating to complement one another, organizations can try to unlock value even as they continue to compete.
Following Amazon's "working backward" process, Bezos e-mailed Nadella a draft of a hypothetical press release describing how their products would work together. They agreed on the outlines of the project, which teams are currently working to put into action. Bezos and Nadella told the Times they hoped Apple, Google, and other AI manufacturers would join in to help create a broad network of compatible assistants.
Complementing one another. Whether consumers will agree that two AIs are better than one remains to be seen. But Amazon and Microsoft's collaboration illustrates a broader point. Rather than limiting themselves to fighting over the biggest slice of a small pie, organizations may be able to collaborate to expand the pie—enabling everyone to compete for larger slices.
In their book Co-opetition (Doubleday, 1996), Adam M. Brandenburger and Barry J. Nalebuff coin the term "complementor" to refer to market players—including competitors—who can make your product or service more valuable. By negotiating to complement one another, organizations can try to unlock value even as they continue to compete. One way to do so is to identify how competing products or services might complement one another in the eyes of consumers, as Amazon and Microsoft are doing.
Collaborating to do the right thing
As the AIDS epidemic ravaged Africa in the late 1990s, Western pharmaceutical companies faced global outrage for charging high prices for their AIDS drugs—about $12,000 per patient per year. In 2001, Mumbai, India–based pharmaceutical firm Cipla rocked the industry by offering to sell its cocktail of AIDS drugs to the nonprofit Doctors Without Borders for just $350 per year. Most other major pharmaceutical firms soon followed suit, and the initiative is credited with saving millions of lives. Rather than competing on price in Africa, the firms now compete on an index that rates how effective they are at getting their products to the poor.
As life expectancy has increased across Africa, thanks to lower mortality from AIDS, typhoid, and other diseases, the continent is facing a growing threat: cancer. Due to a shortage of cancer drugs, oncologists, and technologies, as well as a lack of public understanding of the disease, cancer mortality rates are much higher in Africa than in the developed world. In Gambia, for example, only 12% of women with breast cancer survive five years, as compared to 90% in the United States. Unable to access or afford lifesaving drugs, poor Africans often end up taking ineffective counterfeit drugs that are smuggled into the country, the New York Times reports.
In October 2017, Cipla and New York–based pharmaceutical giant Pfizer announced an agreement to significantly discount the prices of 16 common chemotherapy drugs in six African nations. Pfizer said it would charge just above its manufacturing costs for the drugs, while Cipla said it would charge about one-eighth of the price of its generic drugs in the United States. The deal also includes commitments from the American Cancer Society and IBM to create a free online tool that will provide simplified cancer-treatment guidelines for African hospitals and doctors. The agreement was spearheaded by the Clinton Health Access Initiative (an offshoot of the Clinton Foundation).
Doing good without losing money. When organizations seek to make a positive impact on their community or the world at large, they typically don't think about teaming up with competitors. But when they combine know-how and reach, competitors often have unique opportunities to efficiently create value for those who need it most—while also potentially generating goodwill for their industry.
Of course, prudent decision making is paramount even when maximizing profits isn't the primary goal. For example, the cancer initiative is being rolled out slowly, with just two drug makers, to ensure that suppliers don't lose money if early drug orders are small. John Young, the president of Pfizer's Essential Health Group, told the Times that the price-cut deal differs from Pfizer's charitable donations. "The challenge of pure philanthropy is that it's not infinitely sustainable," he said. "We expect to make no money on this—but we also don't want to lose money."
A note on collusion
At their best, collaborations between competitors create value by promoting marketplace competition, to the benefit of consumers and society at large. At their worst, they squelch competition and harm consumers, as in the case of competitors secretly colluding to fix prices in a market. When considering a collaboration with
a competitor, keep your lawyers engaged throughout the process to ensure the agreement wouldn't violate antitrust laws. In addition, do a thorough cost-benefit analysis that considers whether your agreement would create or destroy value for consumers and society.
3 guidelines for cooperating with competitors
1. Look for ways to sidestep trust concerns.Privacy concerns and mistrust often stand in the way of beneficial agreements between competitors. Brainstorm practical ways to make these issues moot, such as collaborating on the initial stage of a project and going your separate ways when privacy becomes an issue, as GM and Ford did.
2. Focus on broadening rather than narrowing the market. Instead of battling to be the last one standing, competitors might try to ensure the market's long-term health by collaborating on innovative ways to attract customers, as Amazon and Microsoft are trying to do for AIs. This often means emphasizing and enhancing the ways in which competing products and services complement one another.
3. Maximize your good deeds. Competitors often can give back to society more efficiently and methodically by negotiating joint agreements to tackle pressing problems.
Related Posts