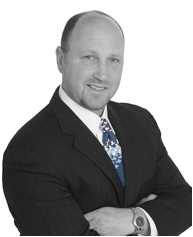 Dr. Joshua N. Weiss is a Senior Fellow at the Harvard Negotiation Project and the co-founder of the Global Negotiation Initiative at the Program on Negotiation at Harvard Law School. He received his Ph.D. from the Institute for Conflict Analysis and Resolution at George Mason University in 2002. Dr. Weiss has spoken and published on topics relating to negotiation, mediation, and systemic approaches to dealing with conflict. He conducts research, consults with many different types of organizations, delivers negotiation and mediation trainings and courses, and engages in negotiation and mediation at the organizational, corporate, government, and international levels.
Dr. Weiss has worked with the United States Transportation Security Administration, the U.S. State Department and is listed as a Global Expert on negotiation and mediation at the United Nations. He was recently added to the UN Mediator Roster to serve as a specialist and consultant to mediation processes around the world.
Dr. Weiss is the creator of innovative products that use present day technology to convey negotiation concepts to a broad audience. In addition to teaching numerous synchronous and asynchronous courses and trainings over the web he has developed the "Negotiation Tip of the Week (NTOW)" podcast. The second is the "Negotiator In You" audiobook and ebook series. The NTOW was in the top 100 iTunes business podcasts from 2007 to 2010 and was downloaded over 2 million times during that period. The "Negotiator In You" series was published in January 2012 and was in the iTunes top audiobook category for two months and has be has been among the top 100 self-development books since that time. A new addition to the series, specifically for salespeople, was published in January of 2013.
Finally, Dr. Weiss is the founder and President of Negotiation Works, Inc., where he has conducted trainings and consulted with a number of organizations and companies, including: Microsoft, Houghton Miflin Publishers, Fidelity Investments, 5th 3rd Bank, Novellus, Christies Art Auction House, Boehringer-Ingelheim Pharmaceuticals, CDM Smith, and Genzyme.