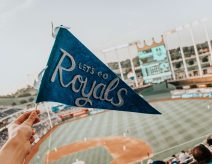 It was perhaps "the sweetest of sweetheart deals" negotiated by a Major League Baseball (MLB) team, according to the New York Times. So why did the Kansas City Royals throw out their old agreement with star catcher Salvador Perez, midcontract, in favor of a renegotiation that was far more favorable to the Golden Glove winner? The answer speaks to the importance of accounting for fairness concerns when building long-term relationships and deals.
Perez, a 25-year-old native of Venezuela, joined the Royals' farm system at the tender age of 16, signing with the team for $65,000. He served four years in the minor leagues and was called up to join the Royals in 2011.
In 2012, the team signed Perez to a five-year, $7 million deal that included three years of options that could extend his contract on terms favorable to the club. Within months, a Royals insider admitted that the franchise "felt a little bad" about Perez's relatively low salary after watching him thrive in the majors.
A unique negotiation
Perez went on to become one of the Royals' star players, an asset both behind the plate and at bat. By 2016, Perez was a three-time MLB All-Star, three-time Golden Glove winner, he helped lead his team to victory in the 2015 World Series, and was unanimously voted the series' Most Valuable Player.
Due to Perez's club-friendly contract, he was "by baseball standards, practically an indentured servant," according to Fox Sports. The Royals were set to pay him a paltry (for baseball) $16.5 million over three seasons during the prime of his career.
In the spring of 2015, Perez signed with a new agent, Rick Thurman, who began conversations with Royals management about a contract renegotiation that would give Perez a fairer deal. The conversations continued after the 2015 World Series, according to the Kansas City Star. The Royals are a small-market franchise operating under a relatively tight budget, yet franchise leaders reportedly felt the need to make things right with Perez.
A new deal
On March 1, 2016, the Royals announced they'd reached a new five-year contract with Perez that would guarantee him $52.5 million from 2017 to 2021, plus a $6 million signing bonus.
"Some people will say, 'Why didn't you wait a year, wait a couple of years?'" until Perez's current contract was due to expire, Royals general manager Dayton Moore told the New York Times. "We've said from Day 1, we want homegrown players. We want to grow our own, and once they produce, we want them long term."
The nearly unprecedented renegotiation "sent ripples throughout baseball," according to the Star. Sports writers began speculating about which other underpaid players might be angling for more evenhanded contracts.
3 Tips for the renegotiation of a sweetheart deal
• Factor in fairness concerns. Remember that the satisfaction you gain from getting a sweetheart deal for yourself can leave a sour taste in the other party's mouth. Because fairness concerns loom large in negotiation, take steps to ensure that the other party doesn't feel mistreated, especially if you'll be working together in the future.
• Keep long-term goals at the forefront. The Royals' goal of building a homegrown, long-term roster of players was at odds with the lopsided deal they'd given Perez. Sometimes short-term financial sacrifices are required to achieve broader goals.
• Take a cautious approach. Agreeing to a deal redo might signal to the market that you're an honest broker, but it can also give the impression that you're a softie, so proceed with caution. The Royals renegotiated Perez's contract slowly and gave him a competitive but not record-breaking contract.
Have you been involved with the renegotiation of a sweetheart deal? How did you approach the issue?
Related Posts