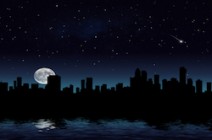 In 1992 as part of efforts to privatize its energy sector, the Indian government chose energy-trading firm Enron, in conjunction with General Electric and the Bechtel Corporation, to build the world's largest electricity-generating plant in Maharashtra, one of the poorest states in India. Possessing significant financial, intellectual, and reputational capital, Enron had to have been a formidable opponent in those initial negotiations. Enron was then on top of the business world, with sky-high stock prices and a reputation for innovation and growth.
The Dabhol power plant project was quickly criticized, however, for its high costs, environmental impact, lack of transparency, and corruption. A new political regime in India took a tough approach toward the American investors and insisted on renegotiating the contract. In 2001, the Maharashtra government stopped buying power from the plant in protest against the exorbitant prices. Enron and its investors were left with losses estimated as high as $5 billion.
What mistakes did Enron make? It's highly likely that the firm thought it was more powerful than other parties perceived it to be. In addition, Enron's analysis was probably less informative and less accurate than it should have been. Enron may very well have overlooked the likelihood of governmental changes and the possibility of a contract renegotiation. It may also have failed to anticipate continued intense opposition from less powerful parties, their perceptions of alleged wrongdoing, and the eventual cutoff by the Maharashtra government.
The key lesson: Enron squandered its power by failing to recognize and deal with the baggage that accompanied it.
Related Posts