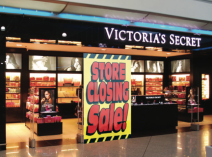 One of the biggest negotiation stories of the Covid-19 era is how many deals are collapsing. As we described in last month's issue, lots of agreements that made perfect sense just a few months ago have become inadvisable or impossible to carry out. Here's how one troubled acquisition unfolded recently.
A change in fortune
Corporate buyout firm Sycamore has a history of using debt to purchase troubled retail and consumer companies—including Nine West, Hot Topic, and Staples—and then generating huge windfalls for its executives and investors through cost-cutting measures such as layoffs. This winter, Sycamore set its sights on lingerie brand Victoria's Secret, which was struggling amid falling sales and a scandal involving its founder. The deal seemed on track to follow Sycamore's playbook: debt, cost cutting, dividends.
On February 20, a day after stock market indexes reached all-time highs, Sycamore signed an agreement to buy Victoria's Secret for $525 million from its parent company, L Brands, James B. Stewart reports in the New York Times. Under the deal terms, L Brands CEO and chairman Leslie H. Wexner, who faced scrutiny for his relationship with the late convicted sex offender Jeffrey Epstein, would step down but retain a seat on the firm's board. The deal was scheduled to close May 2.
Soon, however, the story diverged from Sycamore's familiar script. Just days after the buyout agreement was signed, the Covid-19 pandemic struck the United States. On March 17, Victoria's Secret, which depends heavily on in- store sales, temporarily closed its shops nationwide to comply with social- distancing guidelines and mandates. Ten days later, L Brands announced it was furloughing most employees, cutting executive pay, suspending its quarterly dividend, and drawing down $950 million from a revolving credit line, the Wall Street Journal reports. Shares of L Brands, which also owns retailer Bath and Body Works, plummeted from $23 to less than $10 per share.
A prescient precaution
Clearly experiencing cold feet, Sycamore contacted L Brands on April 2 to say it hadn't agreed to the actions the firm had taken and was concerned L Brands might not meet the conditions needed to close the deal, according to the Journal. L Brands disagreed.
On April 13, Sycamore managing director Peter Morrow proposed to L Brands that they renegotiate the purchase price in light of the "Covid-19 situation," according to court filings. When L Brands refused, Sycamore announced it was withdrawing from the deal. The buyout firm filed suit in Delaware to have the purchase agreement voided. In a letter to L Brands, Sycamore cofounder and CEO Stefan Kaluzny wrote that despite the "international tragedy and health emergency" posed by the Covid-19 pandemic, L Brands was "required to operate the Victoria's Secret business in the ordinary course consistent with past practice." L Brands countersued to have the deal enforced, arguing that its altered business practices were all aimed at mitigating the health and economic impact of the pandemic.
Which side was likely to prevail in court? As we discussed last month, most merger-and- acquisition agreements include "material adverse change" (MAC) clauses that allow the buyer to bow out of a
deal before closing if the target experiences an unexpected devaluation. MAC clauses typically do not encompass crises in the world at large, however, so it's unclear if the courts will view the pandemic as a justifiable reason for acquirers to bow out of deals.
As the coronavirus traveled from China to Europe this winter, L Brands' lawyers at the firm Davis Polk & Wardwell aimed to reduce ambiguity by adding an exclusion for pandemics into the MAC clause of the purchase agreement with Sycamore. "Even if a pandemic struck," writes Stewart, "Sycamore would be legally obligated to complete the deal."
Interestingly, there is "no evidence" that Sycamore's lawyers at Kirkland & Ellis objected to the pandemic language, Stewart reports. At the time, almost no one anticipated the massive economic collapse the virus would cause. Still, deal drafters are responsible for preparing for worst-case scenarios.
A perilous future
In its court filing, Sycamore did not try to invoke the MAC clause due to the pandemic exclusion but rather focused on the changes to L Brands' business practices. Somewhat surprisingly, however, rather than fighting its seemingly strong case in court, L Brands reached an agreement with Sycamore to mutually abandon the acquisition with no termination fees changing hands.
In a May 4 statement, L Brands director Sarah Nash, the company's incoming chairperson, explained that the company's board had decided to concentrate entirely on navigating the "extremely challenging business environment" posed by the pandemic "rather than engaging in costly and distracting litigation to force a partnership with Sycamore."
L Brands said it would proceed with plans to operate Victoria's Secret separately from better-performing Bath & Body Works and that Wexner would step down as planned, the Times reports. Following that news, L Brands' shares fell by 15%. With Victoria's Secret stores still shuttered, and lacking a cash infusion from Sycamore, the company's future looked dire.
Lessons learned
The story has several implications for today's dealmakers:
Take time to envision and prepare for worst-case scenarios when negotiating a new business venture.
Scrutinize every clause your counterpart adds to the contract (or have your lawyers do so).
If a dispute goes to court, conduct a rational analysis of your odds of prevailing before making concessions.
Related Posts