New! PON Global — Online
JULY 7-9 and 14-16, 2021 — This program is sold out.
SEPTEMBER 8-10 and 15-17, 2021
NOVEMBER 1-3 and 8-10, 2021
Now Introducing PON Global — Online
We have just successfully concluded our live and online winter sessions of PON Global - Online and are pleased to announce the opening of our summer and fall sessions. PON Global is brought to you by the Program on Negotiation at Harvard Law School (PON), which has provided world-class negotiation training to more than 50,000 global professionals. Adapted for online delivery, PON Global — Online's interactive format is designed to provide you with cutting-edge negotiation skills, teach you to overcome emotional and rational biases, and help you learn a range of cooperative and competitive negotiation strategies.
PON Global — Online will run:
July: 9:00 a.m. – 12:30 p.m. ET, Wednesdays, Thursdays and Fridays, July 7-9 and 14-16, 2021 with Alain Lempereur. — This program is sold out.
September: 9:00 a.m – 12:30 p.m. ET, Wednesdays, Thursdays and Fridays, September 8-10 and 15-17, 2021 with Rachel Viscomi.
November: 9:30 a.m – 1:00 p.m. ET, Mondays, Tuesdays and Wednesdays, November 1-3 and 8-10, 2021 with Florrie Darwin.
Alongside other accomplished leaders from around the world, you'll broaden your understanding of negotiation concepts and acquire proven negotiating techniques through a learning format that includes:
Six, 3.5-hour interactive Zoom sessions each day led by a PON instructor
Approximately six hours of independent viewing of engaging and educational prerecorded videos, featuring 12 world-class PON faculty members
3-6 hours of self-paced independent reading and role play preparation
Harvard case studies based on real-world scenarios
Appearances by guest faculty
Opportunities to negotiate and engage in discussion with your fellow participants, both over Zoom and email
Optional technical training sessions
---
Program Agenda
Module 1:
Negotiation Fundamentals

Examine core frameworks of negotiation, including the importance of principled bargaining and shared problem solving. Through negotiation exercises and interactive discussions, you will master innovative ways to structure the negotiating process to accommodate joint problem solving, brainstorming, and collective fact-finding.
Module 2:
Creating Value vs. Claiming Value

In this module you will explore the "Negotiators Dilemma" and strategies for creating value while ensuring your fair share of distributed value. Through case studies and interactive discussions, you will learn to clarify your own interests and priorities and then think about those of your counterpart.
Module 3:
Best Practices for Difficult Situations

In this session, you will be introduced to a set of breakthrough strategies for dealing with manipulative tactics, stonewalling, obstructive behavior, and other difficult tactics in a negotiation; you will also learn the importance of creating lasting relationships and deals.
Module 4:
Dealing Effectively with Emotions and Relationships
To be effective, negotiators must learn to navigate personality differences, diverse agendas, and social pressures. This module focuses on the importance of understanding how your counterpart feels about the negotiation and will offer strategies for generating positive feelings.
Module 5:
Negotiating Across Cultures
Negotiating better outcomes is contingent upon building successful relationships across many cultures, including national, regional, professional, and organizational differences. Learn how to overcome cultural barriers as a global negotiator, recognizing differences in language, professions, behavior, attitudes, and values.
Module 6:
Multiparty Negotiations and Organizational Challenges
The final module builds on your accumulated knowledge and skill to generate insights for negotiating across a variety of complex problems—and examine their real world outcomes. As a result of your participation, you will become a more responsible and effective decision maker and negotiator.
---
Your PON Global — Online Instructors
During the program, your PON instructor will facilitate group discussions, negotiation simulations, and role-play simulations that complement the video-based modules.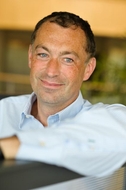 Alain Lempereur is the Alan B. Slifka Professor and Director of the Conflict Resolution and Coexistence Program at Brandeis University's Heller School for Social Policy and Management. He is an affiliated faculty and Executive Committee member of the Program on Negotiation at Harvard Law School (PON), as well as Academic Editor of PON's newsletter, Negotiation Briefings. He is currently a visiting professor at the Paris School of International Affairs, Sciences Po.
He has written a dozen books, including The First Move: A Negotiator's Companion, and he has contributed over 100 articles and book chapters. Lempereur has also served as a dialogue facilitator in the African Great Lakes region and in the Near East.
Rachel Viscomi is the Director of the Harvard Negotiation & Mediation Clinical Program and Assistant Clinical Professor at Harvard Law School. Before coming to HNMCP, Viscomi worked as a Principal in the Corporate Education Practice of Vantage Partners, a Boston-based consulting firm that helps clients achieve business results by transforming the way they negotiate and manage their key relationships.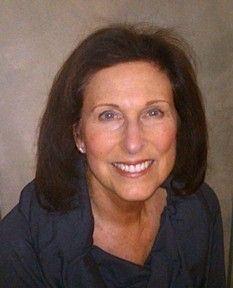 Florrie Darwin has been a Lecturer on Law teaching negotiation at Harvard Law School. She is a Senior Research Fellow in the Labor and Worklife Program at HLS, and she teaches negotiation in the Harvard Trade Union Program. Also at HLS, she co-created and taught the course Negotiating Leadership, and has worked as a mediator and instructor in the Harvard Mediation Program..