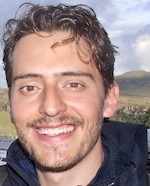 Lecturer of Urban Planning and Negotiation, Massachusetts Institute of Technology (MIT)
Executive Director, MIT-Harvard Mexico Negotiation Program
Visiting Professor, Harvard Law School
The recipient of MIT's first-ever interdisciplinary and interdepartmental Ph.D. in negotiation, communication, diplomacy, and leadership, Bruno Verdini has led talks and taught courses on negotiation and conflict resolution at The Fletcher School of Law and Diplomacy at Tufts University, MIT School of Engineering, MIT Metropolitan Lab, National Science Foundation Water Diplomacy Program, and Harvard School of Public Health. He has twice presented his research to international stakeholders at the United Nations Framework Convention on Climate Change and recently helped create MIT's new concentration in negotiation and leadership.
He previously served as deputy director for international affairs at Mexico's Ministry of Energy, where he was involved in negotiations with the International Energy Agency, Organization of Petroleum Exporting Countries, United Nations Industrial Development Organization, World Economic Forum, World Bank, and more than a dozen countries. The author of Winning Together: The Natural Resource Negotiation Playbook, he received Harvard Law School's Howard Raiffa Doctoral Student Paper Award in 2015 for the best doctoral student research paper in negotiation, mediation, decision making, and dispute resolution.
Education
B.A., Center for Research and Teaching in Economics (Mexico City)
M.S., Massachusetts Institute of Technology
Ph.D., Massachusetts Institute of Technology
Research interests
Cognitive insights, emotional skills, and management strategies in the areas of negotiation, mediation, conflict resolution, adaptive leadership, collaborative decision making, and political communication
Selected publications
Winning Together: The Natural Resource Negotiation Playbook. Cambridge: MIT Press, 2017.
Co-editor with Lawrence Susskind, Jessica Gordon, and Yasmin Zaerpoor. Environmental Problem-Solving. Anthem Press, 2017.