The Program on Negotiation at Harvard Law School is pleased to present:
Innovative Models for Resolving Disputes after
Mass Disasters and Catastrophic Harms
A panel discussion with:
Kenneth R. Feinberg
Attorney, Feinberg Rozen
Eric D. Green
Principal, Resolutions, LLC, Boston

Francis E. McGovern
Professor of Law, Duke University School of Law
Moderated by: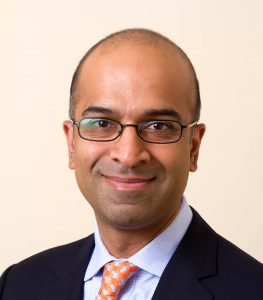 Professor Guhan Subramanian
Chair, Program on Negotiation
Professor, Harvard Law School
Professor, Harvard Business School
TUESDAY, October 22, 2019
6:30 pm – 8:00 pm
Austin North
Harvard Law School
Cambridge, MA 02138
Free and open to the public. Refreshments will be provided.
About the event:
Mass disasters and catastrophes injuring large numbers of individuals present serious operational, management and fairness problems for traditional compensation systems, including courts. Whether it be terrorism, such as the 9/11 or Boston Marathon attacks, a mass shooting at Virginia Tech or Las Vegas, thousands of automobile airbag ruptures, community-wide natural gas pipeline explosions, widespread institutional sexual abuse, or pharmaceutical failures such as opioids, contraceptives, dialyses fluid or miracle pills, the breadth of these events often overwhelms the capacity of our standard compensation systems. In recent years public and private institutions have striven to develop new models in these mega cases to attempt to deliver fairer, faster, more efficient, and more equitable solutions to the numerous disaster victims. These innovative models vary in important ways but raise similar issues about how well they function and comport with important social, political, and conflict resolution norms. Ken Feinberg, Eric Green and Francis McGovern have been deeply involved in the design and operation of these mechanisms in many high profile applications. They will lead a discussion focusing on critical aspects of these systems. The entire community is invited to participate.
About the speakers:
Guhan Subramanian is the Joseph Flom Professor of Law and Business at the Harvard Law School and the Douglas Weaver Professor of Business Law at the Harvard Business School. He is the first person in the history of Harvard University to hold tenured appointments at both HLS and HBS. At HLS he teaches courses in negotiations and corporate law. At HBS he teaches in several executive education programs, such as Strategic Negotiations, Making Corporate Boards More Effective, and the Advanced Management Program. He is the faculty chair for the JD/MBA program at Harvard University, the Harvard Program on Negotiation, and the Mergers & Acquisitions executive education course at HBS. Prior to joining the Harvard faculty he spent three years at McKinsey & Company.
Professor Subramanian's research explores topics in corporate law, corporate governance, and negotiations. He has published articles in the Stanford Law Review, the Yale Law Journal, the Harvard Business Review, and the Harvard Law Review, among other places. Eleven of his articles have been selected as being among the "top ten" articles published in corporate and securities law in their respective years, among the 400+ articles that are published each year by scholars in the field. The two-volume treatise Law & Economics of Mergers & Acquisitions, which includes 33 "seminal" articles from the field over the past 45 years, contains four of his articles, more than from any other scholar. His article "Corporate Governance 2.0" was selected as a McKinsey Award finalist, for best article published in the Harvard Business Review in 2015. His book Dealmaking (W. W. Norton 2011) synthesizes the findings from his research and teaching from the past two decades. It has been translated into Chinese (Mandarin), German, Japanese, Portuguese, and Spanish. He is also a co-author of Commentaries and Cases on the Law of Business Organization (Aspen 4th ed. 2012), a leading textbook in the field of corporate law.
Professor Subramanian has been involved in major public-company deals such as Cox Enterprises' $9 billion freeze-out of the minority shareholders in Cox Communications, Exelon's $8 billion hostile takeover bid for NRG, and the $26 billion management buyout of Dell, Inc. He also advises individuals, boards of directors, and management teams on issues of dealmaking and corporate governance. Over his nearly two decades on the Harvard faculty Professor Subramanian has been involved as an advisor or expert witness in deals or situations worth over $150 billion in total value. He is a director of LKQ Corporation (NASDAQ: LKQ), a Fortune 500 company in the automotive sector.
Professor Subramanian holds degrees in Law, Economics, and Business from Harvard University.
Professor Eric D. Green is one of the founding pioneers of Alternative Dispute Resolution in the United States and around the world.  He is co-founder of two prominent ADR/Mediation firms, Endispute (now part of JAMS) and Resolutions, LLC in Boston.  Professor Green graduated from Harvard Law School in 1972 and was awarded the Knox Memorial Traveling Fellowship which took him to Cambridge University, Cambridge, England, for further legal studies.  After returning to the U.S., Professor Green was a Law Clerk for Justice Benjamin Kaplan, Massachusetts Supreme Judicial Court.
Professor Green has served as a private and court-appointed mediator, arbitrator and Special Master and Monitor in hundreds of cases, including the Enron securities class action, Visa/MasterCard anti-trust cases, and U.S. v. Microsoft.  Professor Green was instrumental in assisting in the establishment of the Center for Public Resources in New York, CEDR in London and the mediation program in Hong Kong.   He has been involved in training mediators and in advising on the development of mediation programs for the courts, CPR, CEDR, the Hong Kong Arbitration Authority and elsewhere.  Professor Green was awarded the Lifetime Achievement Award from the American College of Civil Trial Mediators and the James F. Henry Award by CPR for outstanding contributions to the field of ADR in 2010, and, in 2016 he was named to the CPR Board of Directors.  He was also appointed to the AAA-ICDR Foundation's Board of Directors in 2017.
Professor Green is a prolific writer of books and articles.  He has co-authored leading law school textbooks in Evidence and Dispute Resolution, and numerous articles in each of these fields while teaching negotiation, mediation, complex ADR processes, resolution of mass torts, evidence and constitutional law at Boston University School of Law and Harvard.
Professor Green was recently named by The International "Who's Who Legal" in Commercial Mediation as the leading US-based mediator.  In August 2014, Professor Green was appointed by the U.S. Department of Justice and six States as the Monitor of their nearly $17 billion settlement with Bank of America.  In 2016, Professor Green was named the Monitor of the RMBS settlements between DOJ and various states and Morgan Stanley and Goldman Sachs.  In 2017 Professor Green was appointed as the Special Master overseeing the Takata Airbags Restitution Funds and the Trustee of the Takata Airbag Tort Compensation Trust Fund.  He has also served as Special Master in numerous other mass torts including, recently, Ephedra and Fresenius Granuflo dialysis cardiac arrests.
Kenneth R. Feinberg is one of the Nation's leading experts in alternative dispute resolution, having served as Special Master of the 9/11 Victim Compensation Fund, the Department of Justice Victims of State-Sponsored Terrorism Fund, the Department of the Treasury's TARP Executive Compensation Program and the Treasury's Private Multiemployer Pension Reform program.  He was also Special Settlement Master of the Agent Orange Victim Compensation Program.  In 2010, Mr. Feinberg was appointed by the Obama Administration to oversee compensation of victims of the BP oil spill in the Gulf of Mexico.  Most recently, he has served as Administrator of the New York State Dioceses' Independent Reconciliation and Compensation Funds, the One Orlando Fund, the GM Ignition Switch Compensation Program, and One Fund Boston Compensation Program arising out of the Boston Marathon bombings.  He is currently the Court-appointed Settlement Master in the Fiat/Chrysler Diesel Emissions class action litigation in San Francisco.  He has been appointed mediator and arbitrator in thousands of complex disputes over the past 35 years.
Francis E. McGovern is Professor of Law at Duke University School of Law and has been a Visiting Professor at Stanford School of Law, University of California (Berkeley) School of Law, University of Fribourg (Switzerland) School of Law, MIT Sloan School of Business, and a number of other universities. Professor McGovern has the unusual ability to integrate practical experience, abstract thinking, and teaching. This has earned him the "triple crown" in the legal community as premier practitioner, scholar, and teacher in the field of alternative dispute resolution.
His name is virtually synonymous with "mass claim" litigation in the U.S. involving DDT, TCE, PCB and other chemical cases, medical devices such as Dalkon Shield and silicone gel breasts implants, asbestos, the BP Deepwater Horizon oil spill, and currently the opioid epidemic. He has also served as a neutral in cases involving institutional reform, securities, antitrust, employment, American Indian treaties, water rights, contracts, false claims, and many others.
Countries outside the United States now are recognizing the effectiveness of Professor McGovern's expertise. Working with United Nations Compensation Commission, which was set up to ensure that Iraq compensated citizens, businesses, and government agencies for losses suffered in the Persian Gulf War, Professor McGovern helped construct a legal framework for handling the 2.6 million claims for reparations from Iraq. He also is developing a transnational ADR center in Europe to handle torts, including silicone gel breast implants and HIV infected blood cases, that cross national boundaries.
A prolific writer, Professor McGovern is the co-author of two books and over one hundred law review and scholarly articles. He delivers over forty speeches annually to lawyers, judges and general audiences.