How to Bridge the Military-Civilian Divide
The Herbert C. Kelman Seminar on International Conflict Analysis and Resolution presents:
How to Bridge the Military-Civilian Divide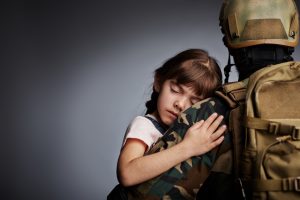 A film screening of Veteran Children: When Parents Go To War followed by a discussion with: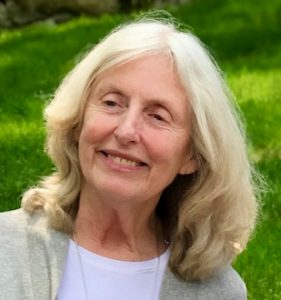 Susan Hackley
Co-producer, Veteran Children: When Parents Go To War
Managing Director, Program on Negotiation
Martha Jackson
Co-producer, Veteran Children: When Parents Go To War
Dr. Tia Horner
Child and Adolescent Psychiatrist
Harvard Medical School Instructor
Monday, September 9, 2019
4:30-6:00 p.m.
Tsai Auditorium, CGIS South
1730 Cambridge St
Cambridge, MA
Free and open to the public.
About the event:
Producers Susan Hackley and Martha Jackson will show their new half hour documentary film, Veteran Children: When Parents Go To War, and discuss with the audience why they made the film, what they have learned about bridging the military-civilian divide, and how America's military families and children are significantly affected by war. The film uniquely highlights the voices of children who describe their loneliness, fears, and struggles as well as how they cope and demonstrate remarkable strengths. While recognizing that the impact of war is profound and often devastating on the children of war-torn Iraq, Afghanistan, and Syria, the filmmakers chose to focus on Americans to promote understanding of the impacts of war on Americans who serve and their families, and to help connect our military and civilian communities.
About the speakers:
Susan Hackley is Managing Director of the Program on Negotiation at Harvard Law School, an interdisciplinary research program of Harvard, MIT, and Tufts. Previously she co-founded an Internet company, Givenation.com, that enabled people to connect and contribute to causes they cared about. She served as Communications Director of the Massachusetts Democratic Party and was a speechwriter and policy analyst for political candidates. She also served as Chair of the Alliance for Peacebuilding, a Washington, D.C. organization dedicated to building sustainable peace. She is a graduate of Harvard Kennedy School.
Susan is the director and co-producer of Veteran Children: When Parents Go To War, a documentary film about the impact of our post-9/11 wars on military families, particularly the children of combat veterans. The film premiered on Indiana Public Television in April 2019 and will be shown in many locations this fall, including the National WWII Museum in New Orleans on Veterans Day. The Veteran Children Project aims to help bridge the military – civilian divide by engaging in discussions about war and service, www.veteranchildren.com. Susan's son is a veteran Marine Corps infantryman who served in Iraq.
Martha Jackson has a long career building bridges across cultures and communities as an educator, non-profit board member and mother. Martha taught English at Boston and Northeastern Universities and the Boston campus of Japan's Showa Women's University. She taught literature and ethics as a Teaching Fellow under Professor Robert Coles at Harvard University. Her teaching career began as a Peace Corps Volunteer in Morocco.
In addition, Martha has served on non-profit boards including The Brookline Educational Foundation, Facing History and Ourselves New England, and the Beacon Academy. Martha is a member of Blue Star Mothers, a non-political, non-profit organization of mothers of active-duty service men and women and veterans, which provides support to deployed military and assistance to veterans organizations across the nation. Martha's son is a veteran Army Ranger and Captain who served two deployments to Afghanistan.
Martha is co-producer of Veteran Children: When Parents Go To War.
Due to unavoidable circumstances, Dr. Bonnie Ohye will not be joining us.  We are so grateful to have Dr. Tia Horner in her place.
Dr. Horner is a Child and Adolescent Psychiatrist who specializes in the clinical care of children, adolescents, young adults and families. As the child psychiatrist on the Family Team at the MGH Home Base Program, she treated military children and families, and she established the Child Psychiatry Consultation Service to Hanscom Air Force Base. She expanded this service to the Coast Guard Base and established a Parent Guidance Group for Veteran Fathers.
She also provided expertise and education to community providers about military families and the impact on families of the deployment cycle and about veterans who experience problems associated with PTSD, substance abuse, mental health, or moral injury.
Dr. Horner grew up in Cambridge, Massachusetts, and is a graduate of Princeton University and Harvard Medical School and is an Instructor at Harvard Medical School.
About the Herbert C. Kelman Seminar Series: 
The Herbert C. Kelman Seminar on International Conflict Analysis and Resolution series is sponsored by the Program on Negotiation, the Nieman Foundation for Journalism, the Shorenstein Center on Media, Politics, and Public Policy, The Weatherhead Center for International Affairs, and Boston area members of the Alliance for Peacebuilding. The theme of the Kelman Seminar is "Negotiation, Conflict and the News Media".
For more information, contact Donna Hicks at dhicks@wcfia.harvard.edu.