PON Live! Polarities: Leveraging Opposites to Change How You Lead
The Program on Negotiation at Harvard Law School is pleased to present:
PON Live! Meet the Expert
Polarities: Leveraging Opposites to Change How You Lead
A virtual discussion with: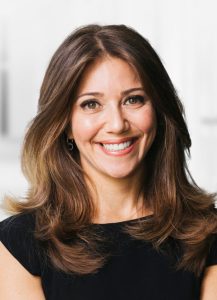 Betsy A. Miller
Lecturer on Law, Harvard Law School
Partner, Cohen Milstein Sellers & Toll, PLLC
Wednesday July 12, 2023
12:00 pm – 1:00 pm ET (US and Canada)
Free and open to the public.
Registration is closed.
The session will be recorded. Pending faculty approval, we will post the recording on this page after the session.
About the talk:
Negotiators explore multiple perspectives with curiosity, searching for areas of synergy and potential conflict. When two strongly held perspectives exist in opposition, it is challenging even for skilled negotiators to optimize the outcome. Nevertheless, we must navigate this dynamic frequently within our teams and organizations. In today's rapidly evolving workplace, some of the most strongly held—and opposing—perspectives are connected to preferences for Flexibility or Structure, Diplomacy or Candor, and Stability or Change. Each pair is a duo of opposites.
When faced with opposites, the human instinct is to choose between them. We are conditioned to validate the one we favor and to discredit the one we do not. Instead of seeing these as opportunities to leverage the benefits of Both this Either/Or mindset produces a blind spot of interdependent opposites. When faced with a Polarity, choosing one opposite over the other will lead to failure. The path to success is incorporating Both.
This Webinar, based on Miller's article "BOTH: The Legal Profession's Struggle to Leverage Stability and Change" recently published in the Harvard Negotiation Law Review, will demonstrate the power of leveraging Polarities in your leadership and introduce you to the basic techniques for seeing, mapping, and navigating these special pairs. The Polarities framework will enhance your capacity as a negotiator and leader.
About the speaker:
Betsy Miller is a litigator, executive coach, author, and academic who brings a unique perspective to leadership development and organizational change in the legal profession. With nearly 25 years of private-sector and government experience, Miller has played key roles negotiating some of the country's highest profile investigations and settlements. Miller is a Lecturer on Law at Harvard Law School, where she teaches advanced negotiations coursework on Polarities and Leadership. Since 2009, Miller has been a partner at Cohen Milstein Sellers & Toll, where she co-founded the Public Client practice and served as its Chair from 2017-2023. Prior to that, she served as Chief of Staff and Senior Counsel to the Attorney General for the District of Columbia and, earlier in her career, as Nominations Counsel on the U.S. Senate Judiciary Committee. She earned her A.B. from Dartmouth College, her J.D. from Harvard Law School, and certificates in Leadership Coaching and in Navigating Polarities from Georgetown University's Institution for Transformational Leadership.