Understanding Political Polarization in the U.S.
The Program on Negotiation at Harvard Law School is pleased to present:
Understanding Political Polarization in the U.S.
with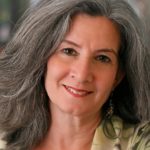 Susan Podziba
Podziba Policy Mediation
Liz McClintock
CMPartners
Tuesday, November 7, 2017
12:00 – 1:00 pm
Wasserstein Hall, Room 2009
Harvard Law School
1585 Massachusetts Avenue
Cambridge, MA
Free and open to the public. Lunch will be provided.
About the Talk:
The fever pitch of US political polarization is unrelenting. Susan Podziba (Podziba Policy Mediation) and Liz McClintock (CMPartners), mediation and conflict resolution experts, will share their thoughts on current societal dynamics based on their experiences in addressing complex conflict.
Liz observes a likeness to the tribalism inherent to her work on ethnic conflict in Central Africa. Susan sees a clash of worldviews similar to religion-based conflicts, including her work with Massachusetts leaders of the pro-life and pro-choice movements. These observations prompted them to ask the question: Can we engage a civic fusion approach to addressing polarization whereby disputants bond across passionately different political positions and worldviews to address common public goals without sacrificing their core values?
At this event, Susan and Liz will each offer their observations, engage each other in dialogue, and then invite the audience to participate in an open discussion.
About the Speakers:
Susan Podziba, a public policy mediator for more than 25 years, has mediated many cases across the policy spectrum for clients, including U.S. Departments of Commerce, Defense, Education, Health and Human Services, Housing and Urban Development, Interior, Labor, and Transportation, U.S. Environmental Protection Agency, U.S. Senate, U.S. Institute of Peace, and the United Nations. She is Director of the Sacred Lands Project at the MIT-Harvard Public Disputes Program and helped teach the Harvard Negotiation Institute course, "Advanced Mediation Workshop: Mediating Complex Disputes." Ms. Podziba is author of Civic Fusion: Mediating Polarized Public Disputes (ABA Books 2012) and Our Cities: From Corruption to Participatory Democracy (IPOc di Pietro condemi, 2017, Italian only).
Liz McClintock, Ph.D. is a Founder and Managing Partner with CMPartners, LLC. Liz has over 20 years of experience offering consulting services, and designing and facilitating negotiation, conflict management, and leadership training programs for both private and public sector organizations around the world. Her recent work has included improving the ability of WHO member states to manage the global health diplomacy process; strategic negotiation support and training to the Nepal Ministry of Health and Population; assisting the reform process in the Burundian Army; and introduction of conflict management into the Burundian secondary school curriculum. Her most recent publications include the handbook, Multistakeholder Dialogue for Women's and Children's Health: A Guide for Conveners and Facilitators (PMNCH/WHO 2014) with co-author Laura J. Frost, and the book Negotiating Public Health in a Globalized World: Global Health Diplomacy in Action, with co-authors, David Fairman, Diana Chigas, and Nick Drager (Springer 2012). Liz is a Returned Peace Corps Volunteer (Morocco, 1988-1992) and currently serves as Executive Director and Chair of the Board of Directors of the Bridgeway Group (www.bridgewaygroup.org).