The Program on Negotiation and The John F. Kennedy Jr. Forum at the Institute of Politics are pleased to present:
How Women Saved Rwanda
A panel discussion moderated by: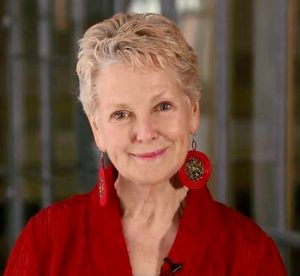 Ambassador Swanee Hunt
Founder of the Women and Public Policy Program
Eleanor Roosevelt Lecturer in Public Policy, Harvard Kennedy School
Tuesday, May 7, 2019
6:00 pm EDT
Littauer Building, 1st Floor
Harvard Kennedy School
79 JFK Street
Cambridge, MA 02138
Free and open to the public. Refreshments will be provided.
Join us in-person or watch online.
About the event:
Twenty-five years ago, the African nation of Rwanda was ripped apart by a genocide that left nearly a million dead. The untold story is that when the bloodshed ended, women not only buried their neighbors and cared for orphaned children, they drove a recovery that laid a foundation for their current political and economic power. Join our conversation with the visionary pioneers who carved out unlikely new roles for themselves, creating stability and reconciliation in genocide's wake.
Rwandan Women Speakers:
• Dydine Umunyana, Author and Inspirational Speaker
• Marie Carine Boggis, Public Speaker
• Jeanne Celestine Lakin, Author and Director at One Million Orphans
• Yvonne Umugwaneza, Masters in Social Work (MSW) Candidate
• Providence Nkurunziza, Genocide Survivor and Educator
With welcoming remarks from Samantha Lakin, Ph.D. Candidate, Clark University and Fulbright Scholar, Rwanda.
About the speaker:
Swanee Hunt is the Eleanor Roosevelt Lecturer in Public Policy at Harvard University's Kennedy School of Government. She founded the Women and Public Policy Program, a research center concerned with domestic and foreign policy, which she directed for more than a decade. She is also core faculty at the Center for Public Leadership and senior advisor to the Carr Center Program on Human Trafficking and Modern Slavery.
Hunt chairs Inclusive Security, a Washington-based non-profit that consults with policy makers throughout the world on ways to involve women as decision-makers in peace and security processes. With a network of more than 2,000 accomplished women, Inclusive Security conducts advocacy, leadership development, and research regarding the effect of inclusion to promote stability. Her team works in the world's most volatile conflict zones, and she has been active personally in more than 60 countries.
Hunt is a member of the Council on Foreign Relations; she has authored articles for publications including Foreign Affairs, Foreign Policy Magazine, Politico, International Herald Tribune, Chicago Tribune, Boston Globe, and the Dallas Morning News. Her first book, This Was Not Our War: Bosnian Women Reclaiming the Peace, won the 2005 PEN/New England Award for non-fiction. Her memoir, Half-Life of a Zealot, was published in 2006. Her third book with Duke University Press, Worlds Apart: Bosnian Lessons for Global Security, was released in September 2011. Her latest book, Rwandan Women Rising, will be published by Duke in Spring 2017.