Managing the Negotiation Within: The Internal Family Systems Model
The Program on Negotiation at Harvard Law School is pleased to present:
Managing the Negotiation Within:
The Internal Family Systems Model
A recording of the session is below.
A PON live discussion with: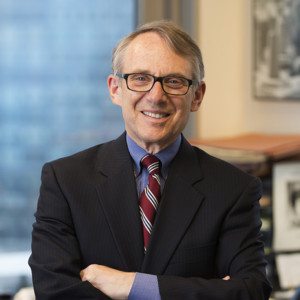 David Hoffman
Mediator, Arbitrator, Collaborative Lawyer, Boston Law Collaborative
John H. Watson, Jr. Lecturer on Law, Harvard Law School
*New Date* Friday, May 22, 2020
12:00 pm – 1:00 pm ET (US and Canada)
About the event:
More than ten years ago, my late wife (psychotherapist Beth Andrews) introduced me to a therapy model called Internal Family Systems ("IFS"). She said it was the most intuitive and non-pathologizing model of psychotherapy that she had encountered, and that her patients quickly grasped it and found it useful. A year later, I was invited to be one of the speakers at a symposium on "The Negotiation Within" sponsored by the Harvard Negotiation Law Review, and I suddenly realized that the IFS model could be adapted for use by negotiators. This paper was my effort to apply IFS to mediation; a shorter discussion of the subject can be found here. The IFS model is not about families – rather, it is about the family-like relationships that our internal parts (ie: internal "voices") have. For example, most of us have an optimistic part, whose activity within our internal system is tempered by a pessimistic part.  We have generous parts, and also parts that are looking out for "number one." If we feel that our competence has been questioned, we have angry, defensive parts that will rise up to dispute the accusation, so as to protect wounded parts that may fear that we are not as capable as we expect ourselves to be. The churn of these emotions influences our thinking and behavior at the bargaining table and throughout our lives. Experienced negotiators know that not only is much of the negotiation process driven by emotion, but also that the most difficult negotiations are often those that take place internally. The purpose of this session is to explain the model, describe some applications of the model to actual negotiations, and then discuss how it compares to other models that negotiators find useful in explaining the psychological dimensions of negotiation.
About the speaker:
David A. Hoffman is the John H. Watson, Jr. Lecturer on Law at Harvard Law School, where he teaches three courses: Mediation; Legal Profession: Collaborative Law; and Diversity and Dispute Resolution, and he trains mediators in the five-day Advanced Mediation program offered by the Program on Negotiation at Harvard Law School. David is also an attorney, mediator, arbitrator, and founding member of Boston Law Collaborative, LLC, where he handles cases involving family, business, employment, and other disputes. He is past-chair of the ABA Section of Dispute Resolution. David has published three books including Bringing Peace into the Room with co-editor Daniel Bowling and more than 100 articles on law and dispute resolution. Prior to founding Boston Law Collaborative in 2003, David was a litigation partner at the Boston firm Hill & Barlow where he practiced for 17 years. Before that he served as a law clerk for Judge Stephen G. Breyer on the U.S. Court of Appeals for the First Circuit. He has received a number of awards for his work as a mediator, including the Lifetime Achievement Award of the American College of Civil Trial Mediators and the D'Alemberte-Raven Award for service in dispute resolution from the ABA.  David is a graduate of Princeton University (A.B. 1970, summa cum laude), Cornell University (M.A. 1974, American Studies), and Harvard Law School (J.D. 1984, magna cum laude), where he was an editor of the Harvard Law Review. His TEDx talk about "Lawyers as Peacemakers" can be found here: https://www.youtube.com/watch?v=JKXv1_Sqe_4. David lives in a cohousing community in Acton, Massachusetts with his wife, Leslie Warner, who is a career coach.  They have five adult children and an adolescent cat.