Learning from Feedback without Losing Your Mind
The Program on Negotiation at Harvard Law School is pleased to present:
Learning from Feedback without Losing Your Mind
A recording of the virtual session is below.
A PON live discussion with: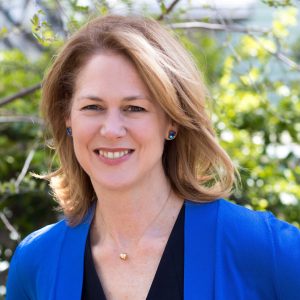 Sheila Heen
Lecturer on Law, Harvard Law School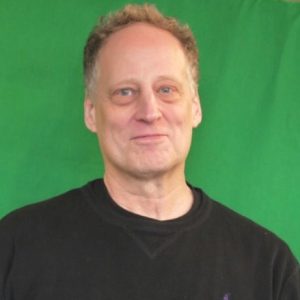 Doug Stone
Lecturer on Law, Harvard Law School
Thursday, May 14, 2020
12:00 pm – 1:00 pm EST
Registration is closed.

About the event:
We all get feedback every day. It may be formal (a performance review) or informal (a disapproving glance from our college-aged child who is suddenly living at home). Most advice on feedback focuses on how the person giving feedback can be more effective, but in their latest book, Thanks for the Feedback, Heen and Stone focus on the feedback receiver, making the case that it is the receiver who ultimately determines whether feedback is helpful.  Heen and Stone will discuss why receiving feedback is often painful, and how we can engage with it in ways that increase learning and reduce stress.

About the speakers:
Sheila Heen has been a Lecturer on Law at Harvard Law School since 1995. She has spent the last twenty years with the Harvard Negotiation Project, developing negotiation theory and practice. Heen is co-author of two New York Times bestsellers, Difficult Conversations (2000) and Thanks for the Feedback (2014), both published by Penguin.
Heen is also a Founder of Triad Consulting, a global corporate education and consulting firm. Her clients include Apple, Pixar, MITRE, BAE Systems, HSBC, Unilever, IBM, CapOne, the Federal Reserve Bank, Merck, and numerous family businesses. Heen often works with executive teams, helping them to work through conflict, repair working relationships, and make sound decisions together. In the public sector Heen has provided training for the New England Organ Bank, the Singapore Supreme Court, the Obama White House, and theologians struggling with disagreement over the nature of truth and God.
Heen is a frequent media guest and has appeared on shows as diverse as Oprah and the G. Gordon Liddy show, NPR's Diane Rehms Show, Bob Edwards Weekend, HBR and Wharton Leadership Radio, Fox News, and CNBC's Power Lunch.
Sheila is a graduate of Occidental College in Los Angeles, and Harvard Law School. She is schooled in negotiation daily by her three children.
Doug Stone is a Managing Partner at Triad Consulting Group and a Lecturer on Law at Harvard Law School, where he teaches negotiation. Through Triad, he consults to a wide range of organizations, including Fidelity, Honda, HP, IBM, Merck, Microsoft, Shell, the Nature Conservancy, and the Boston Area Rape Crisis Center. He has also taught and mediated around the world. Stone is co-author, along with Bruce Patton and Sheila Heen, of Difficult Conversations: How to Discuss What Matters Most (Penguin, 2000), a New York Times Business Bestseller. His articles on negotiation and conflict resolution have appeared in the New York Times, the Los Angeles Times, the Boston Globe, Management Consultant News, and IT Metrics, as well as in magazines like Parents and Real Simple. He has appeared on many TV and radio shows, including Oprah, and was a key-note speaker at the 2006 World Negotiation Forum in Brazil. From 1988 to 1998, in addition to his teaching and consulting, Stone was an Associate and then Associate Director of the Harvard Negotiation Project, where he worked with Roger Fisher and other colleagues on advanced negotiation applications and on the development of negotiation theory.