PON Live! Heels at Work:Do Symbols of Professionalism Imbued with Femininity Offer Women a Leg Up or Create an Unequal Footing for Them in the Workplace?
The Program on Negotiation at Harvard Law School is pleased to present:
PON Live!
Heels at Work: Do Symbols of Professionalism Imbued with Femininity
Offer Women a Leg Up or Create an Unequal Footing for Them in the Workplace?
A discussion with: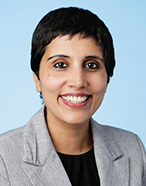 Sreedhari Desai
Associate Professor of Organizational Behavior and Crist W. Blackwell Scholar,
Kenan-Flagler Business School, University of North Carolina

Moderator: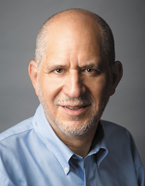 Max Bazerman
Jesse Isidor Straus Professor of Business Administration, Harvard Business School
Executive Committee Member, Program on Negotiation, Harvard Law School
Wednesday, February 16, 2022
12:00 – 1:00 pm ET (US and Canada)
Free and open to the public.
Click here to access the Zoom registration link: Closed
The session will be recorded. Pending faculty approval, we will post the recording on this page after the session.
About the talk:
When Nicola Thorp reported for a white-collar job at the London office of PricewaterhouseCoopers in 2016, she was told to switch from her flat footwear to two- to four-inch heels to comply with the company's official dress-code policy for female employees. Thorp's refusal to oblige sparked an international debate regarding whether it was appropriate to mandate female employees to wear heels as a part of their professional attire. Currently, in several countries, including the US, women in white-collar jobs are often expected to, or advised to, wear closed-toe heels in neutral colors to work. In this talk, Desai suggests that widespread expectations that female employees should adhere to symbolic gender norms, including those as seemingly trivial as the height of the heel of their shoes, may be consequential in ways that are not well understood. Across multiple studies, Desai explores the impact of heels at work and tests their effects in a range of evaluative settings common for managers and organizations: job interviews, business negotiations, and work meetings where general leadership abilities and potential are expected.
About the speaker:
Sreedhari Desai is professor of organizational behavior and Crist W. Blackwell scholar at the University of North Carolina's Kenan-Flagler Business School. Her work has been published in Administrative Science Quarterly, Journal of Applied Psychology, Journal of Personality and Social Psychology and Organizational Behavior and Human Decision Processes and has received media coverage including Harvard Business Review, the Wall Street Journal, Forbes, The Boston Globe and Chicago Tribune. She researches two important challenges facing modern organizations: how to improve ethicality and how to achieve equity. She investigates ways organizations can level the playing field for minority members to create a more equal and better-performing workplace.
As an international keynote speaker, workshop facilitator, and consultant on negotiation, strategic decision making and diversity, Sreedhari is an advisor and partner to numerous high-performing private sector organizations, as well as military leaders. As faculty in Executive Development, Sreedhari has engaged with both domestic and international clients, including the US Navy, the US Army, the US Air Force, FORSCOM, Veteran Affairs, Sunbelt Rentals, Kroger's, Marriott, Textron, Commscope, CSX Bioenergy, Ferguson, Vulcan Materials, and IBM. She also has expertise and interest in women's leadership, and regularly speaks on negotiation, advocacy, and advancement for women in organizations.
Max H. Bazerman is the Jesse Isidor Straus Professor of Business Administration at the Harvard Business School.  His recent books include Better, Not Perfect (forthcoming), The Power of Experiments (with Michael Luca), The Power of Noticing, Judgment in Managerial Decision Making (with Don Moore), and Blind Spots (with Ann Tenbrunsel).
Bazerman received an honorary doctorate from the University of London, the Life Achievement Award from the Aspen Institute's Business and Society Program, the Distinguished Educator Award from the Academy of Management, the Academy of Management Career Award for Scholarly Contributions to Management, and the Lifetime Achievement Award from the Organizational Behavior Division of the Academy of Management.  In addition, Bazerman was named as Ethisphere's 100 Most Influential in Business Ethics and as one of Daily Kos' Heroes for going public about how the Bush Administration corrupted the RICO Tobacco trial.