U.S. – Israel Relations in the Trump – Netanyahu Era
The Program on Negotiation at Harvard Law School and the Middle East Negotiation Initiative are pleased to present:
U.S. – Israel Relations in the Trump – Netanyahu Era
with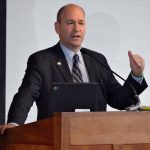 Nadav Tamir
Former Israeli Diplomat and Expert on US-Israel relations
Moderated by: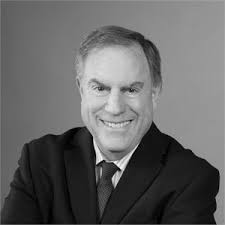 Professor Brian Mandell
Vice Chair for Executive Education for the Program on Negotiation
Mohammad Kamal Senior Lecturer in Negotiation and Public Policy, Harvard Kennedy School
Thursday, October 24, 2019
5:30 – 7:00 PM
Wasserstein Hall, Room 1010
Harvard Law School Campus
Cambridge, MA
Free and open to the public. Refreshments will be provided.
About the Event:
Bilateral Israel–U.S. relations have been strong since the creation of Israel, with the U.S. providing consistent financial and military aid, as well as political support, regardless of the presiding party in Israel or in the U.S. This special relationship always existed with both Republican and Democratic members of the U.S. Congress. In addition, U.S. governments and presidents have traditionally promoted Israeli efforts at peace-making with Arab nations, supporting diplomatic processes and facilitating negotiations for a two-State agreement with the Palestinians. U.S.-Israel relations have been consequential in forming overall U. S. foreign policy and have influenced aspects of domestic policy, particularly in a presidential election year.
Nadav Tamir will discuss changing trends in U.S.-Israel relations during the Trump-Netanyahu era and share his insights on the ways in which the two leaders and their personal relationship affected these changes. He will then examine the consequences of the changing trends for each country and on regional challenges and suggest what Israel needs to do to preserve a positive relationship for the long term.
About the Speaker:
Nadav Tamir is Director of International and Governmental Relations at the Peres Center for Peace and Innovation and Senior Director of International Policy and Government Affairs at Peres & Associates Global Advisory. Prior to this, he served as the Senior Policy Adviser to President Shimon Peres.
Mr. Tamir served as Consul General to New England at the Consulate General of Israel in Boston for four years. He joined the Ministry of Foreign Affairs in 1993, and served as policy assistant under three Foreign Ministers. He then served as Political Officer at the Israeli Embassy in Washington in 1997 and in 2001, as advisor to the Director General at the Ministry of Foreign Affairs.
In 2003, he was chosen as a Wexner Israel Fellow and earned his Master's in Public Administration from the Harvard Kennedy School of Government in 2004. He is chairperson of the Wexner – Israel Alumni Association.