"The Optimists" Film Screening and Discussion
The Program on Negotiation at Harvard Law School, the Middle East Negotiation Initiative and the Harvard Kennedy School's Israel Caucus are pleased to present
The Optimists
A film screening and discussion with: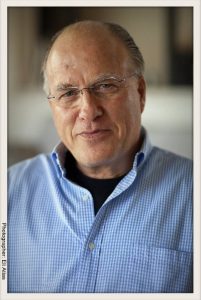 Eliezer Yaari, Director
Thursday, November 8, 2018
6:15 – 8:15 PM
Starr Auditorium,
Free and open to the public; refreshments will be provided.  RSVP requested.
About the Event:
The new documentary film The Optimists, produced by Irit Ambar, tells the story of Dr. Tareq Abu Hamed, a Palestinian chemist, who relocates with his family to Kibbutz Ketura in the southern Arava, in order to become the Academic Director of the Arava Institute for Environmental Studies. The Arava Institute was founded 20 years ago on Kibbutz Ketura in order to advance cross-border environmental cooperation by bringing together Israelis, Palestinians, Jordanians and others in an academic program that teaches that "nature knows no borders". Kibbutz Ketura was founded in 1973 by a group of pioneers from the US, who settled in the desert, and who continue to maintain the spirit and structure of a collective community.
The documentary reveals how the kibbutz manages to maintain the essence of kibbutz life and mutual support, focusing on a few key figures on the kibbutz and in the Arava Institute. It also explores the question of whether the optimistic spirit embodied by this collective kibbutz can survive and thrive in today's Israeli society, and whether its liberal orientation can absorb Muslim Arab Israelis.
About the Speaker:
Eliezer Yaari is an accomplished Israeli journalist. A Jerusalemite from birth, he served as a fighter pilot in the Israeli Airforce and went on to work at the Israel Broadcasting Authority where he held a variety of positions including director of programming, chief news editor and anchorperson. While at the IBA, he produced, directed and edited numerous news items as well as lengthier documentaries.
Yaari was selected to participate in the prestigious Wexner Fellowship at Harvard University and upon his return to Israel assumed the position of director general of the New Israel Fund. For over a decade he devoted his time and energy to human rights issues and the advancement of civil society in Israel. In 2010, Eliezer returned to the world of journalism and his work is featured on a variety of platforms including broadcast radio and the Internet.
An avid photographer, Eliezer is a member of the JDOCU photography group and his photographs have been exhibited in several exhibitions. He is also the author of numerous short stories and several books. His fourth and most recent book Beyond the Mountains of Darkness chronicles a personal journey in the Arab neighborhoods near his home in both photographs and text and highlights the delicate network of connections that exist between the residents of different areas of Jerusalem.
The 55 minute documentary, The Optimists, is Eliezer Yaari's latest artistic endeavor.