Negotiating and Litigating Discrimination in Israel-Palestine 2019
The Herbert C. Kelman Seminar on International Conflict Analysis and Resolution,
the Program on Negotiation at Harvard Law School, and the Religion, Conflict and Peace Initiative present:
Negotiating and Litigating Discrimination in
Israel-Palestine 2019
A discussion with:
Fady Khoury
S.J.D. candidate at Harvard Law School
Graduate Research Fellow at the Program on Negotiation at HLS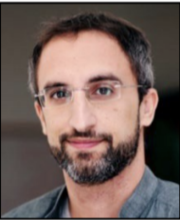 Rami Younis
Palestinian writer and cultural activist, Journalist
Movie Director, Founder of Palestine Music Expo
Religion, Conflict, and Peace Initiative Fellow at Harvard Divinity School
Monday, October 7, 2019
4:30-6:00 p.m.
Wasserstein Hall, Room 2009
Harvard Law School
1585 Massachusetts Ave.
Cambridge, MA
Free and open to the public. Refreshments will be provided.
About the event:
Segregationist thinking continues to operate within policy and law, even in states considered democratic, although it might not be generated through the same legal mechanisms that Western liberalism has come to condemn. The current aesthetics of legally permitted segregation pose unique challenges in any attempt to combat it, while at the same time, create ambiguous spaces due to internally contradicting commitments that allow for some strategic negotiation and litigation.
The panelists seek to tackle these themes through the case-study of Afula, a city in northern Israel, which over the last summer decided to close off one of its public parks and limit entry exclusively to its residents. Taken as a case of ethnic segregation, the panelists will provide an account for the background conditions of and the legal techniques used to pursue segregationist policies by Israeli authorities, aiming at limiting Palestinian citizens' access to otherwise open public spaces. They will also discuss the ways in which these cases are received, negotiated and depicted in Israeli society at large, within different media outlets and at the different arenas of decision-making, from administrative authorities to the judiciary.
About the speakers:
Fady Khoury's research interests include Comparative Constitutional Law, Human Rights, and the intersection between Law, Society and Politics. His dissertation explores constitutional law and design in deeply divided societies. As a PON fellow, Fady continues his dissertation research examining the potential utilization of constitutional law, power-sharing strategies and federal arrangements as conflict resolution and peace-building tools in deeply divided societies, with a special focus on Belgium, Lebanon, Northern Ireland and Palestine-Israel, exploring, both descriptively and normatively, the design and functions of the judicial branch within power-sharing political systems. Fady holds a Bachelor of Law from Haifa University. Before Harvard Law School, Fady worked as a civil rights attorney at Adalah – the Legal Center for Arab Minority Rights in Israel.
Rami Younis is from Lyd, a "mixed" city of Palestinians and Jews. Until very recently, he wrote for the online magazine 972+ and served as a writer and editor at its Hebrew sister site, Local Call. He is one of the founders of the Palestinian activist group "Khotweh", which was active on the issues of home demolitions and Palestinian identity in Lyd and Ramleh, mixed Jewish-Arab cities. Younis served as a parliamentary consultant and spokesperson for the Palestinian member of the Knesset Haneen Zoabi. He is also a co-founder and manager of the first-ever Palestine Music Expo, an event that connects the Palestinian music scene to the worldwide industry.
Rami is currently co-directing and producing the documentary Hybrid film "Lyd in Exile". The film tells the story of his hometown from 1948 (year of the Israeli occupation) until today. While at Harvard, he continues working on his documentary film and the Palestine Music Expo, as well as his research on cultural activism.
About the Herbert C. Kelman Seminar Series: 
The Herbert C. Kelman Seminar on International Conflict Analysis and Resolution series is sponsored by the Program on Negotiation, The Weatherhead Center for International Affairs, and Boston area members of the Alliance for Peacebuilding. The theme of the Kelman Seminar is "Negotiation, Conflict and the News Media".
For more information, contact Donna Hicks at dhicks@wcfia.harvard.edu.