A Refugee in the Land of Refugees: Lessons from the Israeli Asylum System
The Program on Negotiation at Harvard Law School is pleased to present:
A Refugee in the Land of Refugees: Lessons from the Israeli Asylum System

A conversation with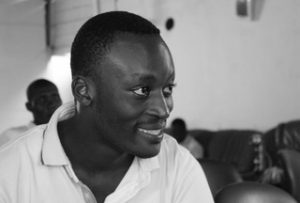 Mutasim Ali
and
Dr. Tally Kritzman-Amir
Tuesday, September 25, 2018
6:00 – 8:00 PM
Pound 102
Harvard Law School Campus
Cambridge, MA
Free and open to the public.
Light refreshments will be provided.
About the Event:
Over the last two decades a number of refugees, mostly from Africa, have arrived in Israel seeking political asylum. Israel set up a regime to deal with them, which has lately become increasingly exclusionary, to the point of preventing the entry of any asylum seekers and promoting the deportation of those in the country. Earlier this year the issue erupted into a political crisis that has not yet fully settled. This talk will describe these processes in a comparative context, through a conversation between Mutasim Ali, a recognized refugee from Sudan, a law student and a community leader, who will share his personal journey, and Dr. Tally Kritzman-Amir, a leading legal scholar in this field.
About the Speakers:
Mutasim Ali is an intern at Harvard Immigration and Refugee Clinic at Harvard Law School. Mutasim is a board member of the African Refugee Development Center (ARDC), a community-based organization to protect, assist and empower African refugees and asylum seekers in Israel, and to advocate on their behalf. He also serves as public relations representative of African Students Organization in Israel, (ASOI) – that seeks to correct misconceptions in Israeli society by promoting understanding and cooperation between Israeli citizens and African asylum seekers through education programs and exchanges. Mutasim was born in Darfur, Sudan, in 1987 and fled to Khartoum as a teenager, where he engaged in political activism against the regime and was imprisoned several times. In 2009 he had to leave Sudan to seek asylum. After a torturous journey, Mutasim arrived in Israel and, after years of struggle, was the first (and only) Sudanese to be granted refugee status. Mutasim has a BA in geology from Khartoum and earned a law degree from the College of Law & Business in Israel.
Dr. Tally Kritzman-Amir, a Senior Lecturer of immigration and international law at the College of Law and Business in Israel, is an Israel Institute Associate Professor at Harvard Department of Sociology. In 2017-8 she was a visiting fellow at the Harvard Law School Human Rights Program and a scholar-in-residence at the Hadassah Brandeis Institute, as well as an instructor at Yale University. Tally Kritzman-Amir was a Fox International Fellow at Yale University (2006-7), a Hauser Research scholar at NYU (2008-9) and Polonsky Fellow at the Van Leer Jerusalem Institute (2010-5). She clerked for Justice Mishael Cheshin in the Israeli Supreme Court, and she is a member of the Israeli bar since 2004. She received her LLB from Tel Aviv University, Magna Cum Laude (2002), and earned her PhD from Tel Aviv University where she wrote her thesis on "Socio-economic refugees" (2008).