The Program on Negotiation at Harvard Law School is pleased to present:
New Findings in the Field of Negotiation II:
Research from the PON Graduate Research Fellows
With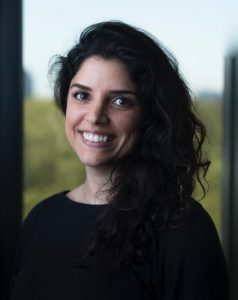 Yasmin Zaerpoor
Ph.D. Candidate, Department of Urban Studies and Planning, Massachusetts Institute of Technology
and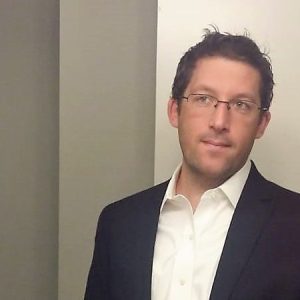 Gali Racabi
S.J.D. Candidate, Harvard Law School
Friday, April 19, 2018
*New Time and Location*
12:15 – 1:45 pm
Hauser Hall, Room 104
Harvard Law School Campus
Free and open to the public. Refreshments will be provided.
About the Talk:
Every year, the Program on Negotiation welcomes a group of doctoral students as Graduate Research Fellows. Our Fellows spend a year at PON researching and writing about current topics in the fields of negotiation and mediation, with the goal of publishing their work after their time at PON.
This lunch provides an opportunity for two of this year's Graduate Research Fellows to share and discuss their research findings with the negotiation community.
Zaerpoor will present her research, "In Pursuit of the Common Good: Overcoming Barriers to Collective Action through Transboundary Water Negotiation along the Blue Nile." Racabi will present his research on "Ambiguity as Sword and Shield – How Uber Drivers Benefit From Their Ambiguous Legal Status." 
About the Speakers:
Yasmin Zaerpoor is a Ph.D. Candidate in the Department of Urban Studies and Planning at the Massachusetts Institute of Technology (MIT). Her doctoral research delineates procedural and non-procedural obstacles to transboundary water negotiations in the Nile River Basin. Yasmin holds an M.S. in Urban Planning from Columbia University and a B.S. in Animal Physiology and Neuroscience from the University of California – San Diego.
Gali Racabi is a second year S.J.D. (doctoral) candidate in Harvard Law School. His research focuses on how Uber drivers organize and engage in labor-like collective action. In his research, Gali has found that traditional assumptions about the atomization of platform workers and their legal vulnerability needs rethinking. In various case studies, he found that workers were able to 'bargain with the algorithm,' gaining voice and power vis-à-vis Uber and local regulators. His research has received support from the Program on Negotiation Next Generation Grant, and from the Berkman Klein Center for Internet and Society.
As a PON fellow, he examined the case of how Uber drivers' organized in New York City, and the unique 'quasi-union' that workers formed with Uber. He seeks to understand the roots of this kind of Labor-Platform cooperation, and what legal and sociological insights can be drawn from it for regulating platform work. Before beginning his S.J.D. Gali completed his LL.M at Harvard Law School, and a joint B.A-LL.B program at Haifa University, Israel.