Magistrate Judges, Settlement and Procedural Justice
The Program on Negotiation at Harvard Law School is pleased to present:
Magistrate Judges, Settlement and Procedural Justice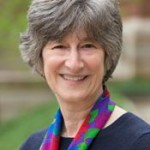 with
Nancy A. Welsh
William Trickett Faculty Scholar and Professor of Law
Penn State University, Dickinson School of Law
Monday, February 29, 2016
12:00-1:00 PM
Hauser Hall Room 102
Harvard Law School Campus
Free and open to the public; lunch will be served
About the talk:
Mediation is the dominant ADR process used in the federal district courts. But federal magistrate judges also regularly conduct settlement sessions. Indeed, this process often is called "judicial mediation," and judges serve as mediators in many federal courts' ADR programs. This presentation will examine how magistrate judges interact with district judges and mediators to achieve settlements, how magistrate judges use caucuses and other mediative techniques in their settlement sessions, how lawyers compare judicial settlement sessions to mediations, and whether and how magistrate judges receive feedback from lawyers and litigants about the procedural justice of their settlement sessions.
About the Speaker:
Nancy A. Welsh is the William Trickett Faculty Scholar and a Professor of Law at Penn State University, Dickinson School of Law. Her research and writing focus on dispute resolution and procedural law. She has written more than 60 articles and chapters that have appeared in law reviews, professional publications and books and is co-author of a leading legal textbook, Dispute Resolution and Lawyers, 5th ed. She has examined negotiation, judicial facilitation of settlement sessions, court-connected and agency-connected mediation, mediation in the investor-state context, mandatory pre-dispute consumer and employment arbitration, international commercial arbitration, and dispute resolution generally. She assesses the procedural fairness offered by these processes, their consistency with self-determination and due process, their potential to resolve non-legal as well as legal issues, and the consequences of their institutionalization. She has also conducted research as a Fulbright Scholar in the Netherlands, served as co-chair of the Editorial Board of the Dispute Resolution Magazine and chair of the AALS ADR Section, and is Chair-Elect of the American Bar Association Dispute Resolution Section. Before joining Penn State, Professor Welsh was the executive director of a dispute resolution organization in Minnesota, was appointed by the Minnesota Supreme Court to the state's ADR Review Board, and practiced corporate litigation with the Minneapolis firm of Leonard, Street and Deinard. She earned her B.A. magna cum laude from Allegheny College and her J.D. from Harvard Law School.