In-Person
Course Dates: June 20 – 24, 2022
Learn more about all of the courses offered at Mediation at PON.
Contact us: Call 1-800-391-8629 (outside the US: +1-301-528-2676) between 9 a.m. and 5 p.m. ET any business day or email negotiation@law.harvard.edu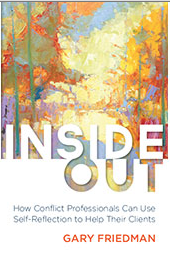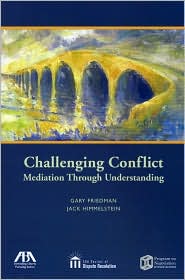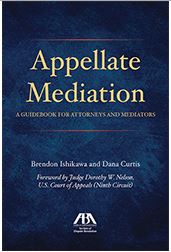 In this popular program you will acquire the practical skills and techniques for facilitating mediations between disputing parties. From family and employment matters to public policy and business disagreements, you will discover effective ways to settle differences and mediate disputes across a variety of contexts.
Taking place June 20 – 24, 2022, Mediating Disputes will provide you with core mediation skills, training, and hands-on experience across a variety of situations. Through a combination of interactive discussions, exercises, and simulations, you will examine the legal and ethical issues in mediation, and the psychological dimensions of the mediation process. You will learn a non-caucus model of mediation, which elevates the importance of understanding and interest-based bargaining, in shaping mediated settlements.
Learning objectives
During this intensive five-day program, you will:
Broaden your understanding of ways to resolve disputes
Become more comfortable with the role of mediator and diverse mediation styles
Enhance your ability to listen, express empathy, develop options, understand interests, and build agreements
Examine the ethical dilemmas and legal dimensions of mediation practice
Learn how to preserve value and relationships through mediation
Acquire improved problem-solving negotiation techniques
Gain insights as to the role of lawyers in mediation
Explore best practices for online mediation and learn how to conduct mediations online.
Who should attend?
This program is appropriate for lawyers who are interested in adding mediation to their practice, and judges who are interested in setting up court-based mediation programs or becoming professional mediators. We also welcome professionals from all backgrounds, industries, and countries who wish to improve their ability to resolve disputes. Previous participants have included lawyers, judges, teachers, doctors, ministers, managers, directors, executives, and administrators.
While prior familiarity with mediation is encouraged, we welcome professionals who wish to include mediation in their work.
To deliver the personalized learning experience for which this program is known, enrollment is strictly limited to 60 participants.
Due to the interactive and simulation-rich nature of the training, participants must demonstrate proficiency in English, as this program is conducted solely in English. Participants should be able to converse fluently in dialogue with the instructor and other students. While a certification of fluency in English is not required, we suggest a TOEFL written exam score of 570 as the minimum proficiency standard.
Format
This live program will run Monday through Friday June 20-24, from 9 a.m. to 5 p.m. ET with an hour-long mid-day break, and two short breaks, and an opening reception. Given the highly interactive nature of this program, participant attendance at all sessions is required. There will be assigned reading and preparation in the lead-up and throughout the course
To actively engage you in the mediation process, each day features lectures, interactive discussions, small group work, one-on-one exercises, and mediation simulations, in addition to faculty coaching. Key to the program is the opportunity to mediate a dispute from beginning to end and to explore your own mediation technique and skills by receiving and applying feedback from fellow participants and program faculty.
Certificates
Participants must attend all sessions and complete the course evaluation to receive a Certificate of Completion. Certificates will be mailed after the program to participants who meet attendance requirements. Please allow 4-6 weeks for processing and delivery.
Course Materials
The course website will become available one month out from the course. Program assignments and materials will be accessed digitally through the course website.
Course Dates and Times: June 20 – 24, 2022
Location: In-Person (see details below)
Faculty (2022): Robert H. Mnookin, Gary J. Friedman, and Dana Curtis. Please see faculty bios below.
Fees (2022): One 5-day program: $5,997
Tuition fee includes course materials, meals, snacks and beverages during required class times.
Contact Us: Call 1-800-391-8629 (Outside the US: +1-301-528-2676) or email us at: negotiation@law.harvard.edu.
Location Information:
Sheraton Commander Hotel 216 Garden St., Cambridge, MA 02138; 617-547-4800; On the Cambridge Common across from the Harvard Law School, the hotel offers renovated accommodations and a new fitness room. The Sheraton has provided convenient and comfortable accommodations to participants for over 20 years. Walking distance to the Harvard Law School.
To reserve your room, call the hotel directly at 1-617-547-4800 or Marriott Reservations at (888) 625-5144. Booking hours are Monday – Friday, 8 a.m. – 6 p.m. and Saturday, 9 a.m. – 5 p.m. Be sure to tell the hotel representative that you are with the Program on Negotiation.
You can also book online using the Program on Negotiation Mediating Disputes reservation link.
Spring room rate: $360 plus tax
You are encouraged to make your reservation early, as room rates are valid only until the cutoff date (May 19, 2022) and are subject to availability.
Faculty
PON's mediation programs at are led by a distinguished team of educators, authors, thought leaders, and practitioners. Acknowledged experts in their fields, our faculty draw on the latest thinking and research to deliver practical techniques and real-world strategies for effectively conducting personal and professional negotiations.
Robert H. Mnookin is the Samuel Williston Professor of Harvard Law School, former Chair of the Executive Committee, the Chair of the Steering Committee of the Program on Negotiation at Harvard Law School, and the Director of the Harvard Negotiation Research Project. A leading scholar and expert in the field of conflict resolution, Professor Mnookin has applied his interdisciplinary approach to negotiation and conflict resolution to a remarkable range of problems; both public and private. An experienced mediator, Professor Mnookin has successfully mediated many complex commercial disputes which involved advanced technologies and intellectual property. He has written or edited nine books and numerous scholarly articles. A renowned teacher and lecturer, Professor Mnookin has taught numerous workshops for corporations, governmental agencies and law firms throughout the world and trained many executives and professionals. in negotiation and mediation skills.
Gary J. Friedman has been practicing law as a mediator with Mediation Law Offices in Mill Valley, California, since 1976, integrating principles of mediation into the practice of law and the resolution of legal disputes. Through the non-profit organization which he co-founded, The Center for Understanding in Conflict (formerly The Center for Mediation in Law), he has been teaching mediation since 1980.
Prior to his work as a mediator, Gary practiced law as a trial lawyer with Friedman and Friedman in Bridgeport, Connecticut. After several years as an advocate, he sought a new approach to resolving disputes through increasing the participation of the parties in the resolution of their differences. At that time, he and his colleague, Jack Himmelstein, began to develop a model of mediation — the Understanding Based Model — that is now practiced extensively in the United States and Europe.
Dana Curtis, an attorney mediator, mediates a broad range of disputes in her California Bay Area practice. Her 30-year mediation career includes four years as a staff mediator for the Ninth Circuit Court of Appeals and recognition as a "Top 50" California neutral. She conducts mediation training for organizations, courts and law schools throughout the U.S. and internationally, including at Stanford Law School, where she taught for ten years.
Course Dates: June 20 – 24, 2022