IN-PERSON
THREE-DAY COURSE
|

October 23-25, 2023
Negotiation and Leadership: Dealing with Difficult People and Problems
BONUS DAY

|

October 26, 2023
Three-Day Program Agenda
Negotiation and Leadership: Dealing with Difficult People and Problems
DAY 1: Monday, October 23, 2023
UNDERSTANDING KEY NEGOTIATION CONCEPTS
MORNING:
Registration, Continental Breakfast and Overview
8:00 a.m. – 9:00 a.m. ET
Negotiation Fundamentals: Key Concepts and Core Vocabulary
9:00 a.m. – 12:30 p.m. ET
Negotiation is a high-transaction-cost activity, and the side that is better prepared nearly always has the upper hand. This session will examine core frameworks of negotiation, including the importance of principled bargaining and shared problem solving.
Alongside your fellow participants, you will:
Prepare for your negotiation
Explore the difference between interests and positions
Determine alternative options you are open to if you cannot reach an agreement with your counterpart
Learn to analyze a negotiation problem and find ways to unlock new value
Evaluate your standing with your counterpart and identify potential actions for developing a more positive relationship
Through negotiation exercises and interactive discussions, you will examine ways to structure the bargaining process to accommodate joint problem solving, brainstorming, and collaborative fact finding. These frameworks will help you create smarter negotiation conditions, make more strategic decisions, and leave the bargaining table with improved outcomes.
AFTERNOON:
Managing the Tension Between Creating and Claiming Value
1:30 p.m. – 5:30 p.m. ET
In most negotiations, we pursue two goals: value claiming and value creating. Successful negotiators know how to create more value by negotiating trades across issues and then claim the lion's share of that value through distributive negotiation strategies. In this session, you will:
Learn to clarify your interests and priorities, and then estimate your counterpart's interests, identifying which interests are shared and which are different
Identify the range of alternatives you are willing to consider if your counterpart does not give consent
Brainstorm possible agreements or concessions that might creatively satisfy both parties' interests
Establish legitimacy for your side: research or create standards, principles, and arguments that make an agreement or a term feel more fair and appropriate
Draw up statements of what each party will or will not do
Assess your relationship with your counterpart and determine whether you can take steps to generate positive emotions and avoid negative reactions
Outline your communication strategy and ask yourself, What do you want to learn from your counterpart? What are you willing to share? What is your agenda, and how will you handle disagreements or stalemates?
Identify opportunities to capture and create value. Do you understand the other party's interests and goals, recognizing that cooperative behaviors facilitate value creation while competitive behaviors do not?
You will learn how to evaluate the best alternative to a negotiated agreement, create a zone of possible agreement, and implement the mutual gains approach to negotiation.
DAY 2: Tuesday, October 24, 2023
MANAGING INTERPERSONAL DYNAMICS
MORNING:
Managing Emotions and Relationships
8:30 a.m. – 12:30 p.m. ET
Negotiating better outcomes is contingent upon building successful relationships. To be effective, executives must learn to navigate personality differences, diverse agendas, and social pressures. Building on the frameworks learned the previous day, you will examine how positive working relationships are vital to creating and implementing lasting agreements. You will discover strategies for:
Creating a relationship through engagement (Who are we?), framing (What are we doing?), and process (How will we do it?)
Projecting warmth and competence
Determining when to cooperate to create value and when to compete to claim your share
Recognizing the structure and social context of the game
Separating intention from impact
Identifying the core concerns that must be addressed to manage emotions in the workplace
Understanding your own negotiation style and the styles of others
Understanding your own biases and tendencies
Proactively changing the game by how you play
Avoiding common pitfalls and errors
Achieving negotiation success
By taking part in negotiation simulations, you will gain a better understanding of different negotiation and decision-making strategies—enabling you to determine which approach is most appropriate in a given situation.
AFTERNOON:
Dealing with Difficult Situations
1:30 p.m. – 5:30 p.m. ET
In this session, you will be introduced to a set of breakthrough strategies for dealing with manipulative tactics, stonewalling, obstructive behavior, and dirty tricks in negotiation. Designed to enhance your skill in mutual gains negotiation and increase your proficiency in overcoming hard bargainers and hard bargaining situations, this session will help you:
Equip yourself for difficult negotiations
Prepare to negotiate when you do not have much time
Understand the importance of active listening
Improve your ability to analyze a situation and choose the appropriate strategy and response
Neutralize threats, lies, and insults
Deal with someone who is more powerful than you
Handle power more constructively
Strengthen interpersonal relationships in business
Regain control of the negotiation
Identify and control your own tendencies in the face of conflict
You will learn to recognize the most common manipulative tactics used by difficult people, along with strategies for neutralizing their effects. Discover how to succeed, not by defeating the other side but by advocating persuasively for your own.
DAY 3: Wednesday, October 25, 2023
ADDRESSING NEGOTIATION COMPLEXITIES
MORNING:
Complex Negotiations and Organizational Challenges
8:30 a.m. – 12:30 p.m. ET
In managing internal and external negotiations, what can you do to maximize the deal for both sides—even in the face of obstacles and barriers? What tools work best for managers who need to shape agreements and informal understandings within a complex web of relationships? In this session, you will discover strategies for anticipating and responding to an array of complicating factors—from multiple parties and coalitions to cultural and value differences. You will acquire sophisticated techniques for:
Working in highly complex situations and planning ahead for future negotiations
Understanding the tension between principals and agents
Dealing with multiparty negotiations, including building coalitions, mapping out stakeholders, and blocking coalitions
Building alliances and facilitating large, complex, multinational negotiations
Addressing cultural differences
Examining value differences and determining when they can be reconciled (and when they cannot)
Coping with values-based disputes
Responding to obstacles
Adopting preparation guides and procedures
Committing to value-creating moves
Considering contingent agreements that take into account different assumptions about the future
Creating dispute-handling procedures
Identifying internal obstacles that can hinder your negotiations
Addressing insufficient investment by one or both sides
Overcoming anxiety about committing to cooperative efforts that can create value
AFTERNOON:
Putting It All Together: Leading Through Negotiation
1:30 p.m. – 5:30 p.m. ET
In this culminating session, you will focus on "locking in the learning" by highlighting the key concepts, frameworks, and tools you've acquired throughout the program and analyzing how they can be applied in diverse leadership settings. Through relevant case studies, faculty will bring to life different negotiation problems and examine their real-world outcomes. You will emerge with a performance improvement plan aimed at building your negotiation agility and resilience—a tool kit you can use to lead more effectively within and beyond your organization.
Our program will feature:
Role plays and negotiation exercises—You'll have the opportunity to test what you learn by taking part in realistic negotiations with your fellow participants.
One-on-one interaction with top faculty—You'll have the opportunity to talk one-on-one with negotiation experts from Harvard, and other leading institutions.
Live collaboration—Collaborate, network, and build relationships with peers from across the nation and around the world.
Our faculty members have negotiated peace treaties, closed multi-million dollar deals, and have created Negotiation and Leadership, a highly interactive program that features negotiation best practices and cutting-edge research.
Bonus Day:

Leveraging the Power of Emotions As You Negotiate
Thursday, October 26, 8:30 a.m. – 4:30 p.m ET
In this fascinating workshop, you will discover a powerful framework for understanding and addressing the challenging emotional dynamics that arise in everyday negotiations and conflicts.
Read More

Our Faculty
Our faculty is comprised of world-renowned faculty from all across Harvard including Harvard Business School, Harvard Law School, and Harvard Kennedy School.
Guhan Subramanian
Faculty Chair, Program on Negotiation at Harvard Law School; Joseph H. Flom Professor of Law and Business, Harvard Law School; H. Douglas Weaver Professor of Business Law, Harvard Business School; Faculty Chair, JD/MBA Program, Harvard University
The first person in the history of Harvard University to hold tenured appointments at both Harvard Law School (HLS) and Harvard Business School (HBS), Guhan Subramanian is a consummate educator, dealmaker, and leader. As the chair of the Program on Negotiation, he spearheads negotiation and mediation training programs for the more than 3,000 professionals who attend every year. At HLS, Subramanian teaches courses on negotiation and corporate law. At HBS, he teaches in several executive education programs, including Strategic Negotiations, Changing the Game, Making Corporate Boards More Effective, and Mergers and Acquisitions, of which he is faculty chair.
Subramanian's research focuses on corporate governance, corporate law, and negotiation. His books include Dealmaking: The New Strategy of Negotiauctions. Eleven of his articles have been selected as being among the "top 10" articles published in corporate and securities law. The two-volume treatise Law and Economics of Mergers and Acquisitions, which includes 33 seminal articles from the field over the past 45 years, contains four of his articles—more than from any other scholar.
Subramanian advises individuals, boards of directors, and management teams on issues of dealmaking and corporate governance. He has been involved in major public-company deals, such as Oracle's $10 billion hostile takeover bid for PeopleSoft, Cox Enterprises' $9 billion freeze-out of the minority shareholders in Cox Communications, Exelon's $8 billion hostile takeover bid for NRG, and the $26 billion management buyout of Dell Inc. Over the past 10 years, he has been an advisor or expert witness in deals or situations worth more than $150 billion in total value. He is also the director of LKQ Corporation (NASDAQ: LKQ), a Fortune 500 company in the automotive sector.
James Sebenius
Gordon Donaldson Professor of Business Administration, Harvard Business School; Vice Chair for Practice-Focused Research, Program on Negotiation Executive Committee; Chair, Great Negotiator Award Committee; Director, Harvard Negotiation Project; Co-Director, American Secretaries of State Program
An authority on complex negotiations, James Sebenius has advanced the field in the academic realm, in the public and diplomatic sectors, and the business world; outside Harvard, he has worked full-time in the U.S. Commerce and State Departments as well as at the Blackstone Group.
At the Harvard Business School, Sebenius spearheaded the effort to make negotiation a required course in the M.B.A. program, and he created the negotiation department, which he led for several years. As a co-founder of Lax Sebenius LLC, he provides negotiation advisory services to corporations and governments worldwide.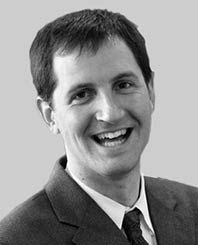 Daniel L. Shapiro
Founder and Director, Harvard International Negotiation Program; Associate Professor of Psychology, Harvard Medical School/McLean Hospital; Affiliate faculty, Program on Negotiation
The founder and director of the Harvard International Negotiation Program, Daniel Shapiro teaches a highly evaluated course on negotiation at Harvard College; instructs psychology interns at Harvard Medical School/McLean Hospital; and leads executive education sessions at the Program on Negotiation at Harvard Law School, Harvard Kennedy School, and Harvard Medical School/McLean Hospital. He also has served on the faculty at the Fletcher School of Law and Diplomacy, Tufts University, and at the Sloan School of Management at Massachusetts Institute of Technology.
Named one of the top 15 professors at Harvard University, Shapiro specializes in practice-based research—building theory and testing it in real-world contexts. He has launched successful conflict resolution initiatives in the Middle East, Europe, and East Asia, and for three years chaired the World Economic Forum's Global Agenda Council on Conflict Resolution. Focusing extensively on the emotional and identity-based dimensions of negotiation and conflict resolution, Shapiro led the initiative to create the world's first Global Curriculum on Conflict Management for senior policymakers as well as a conflict management curriculum that now reaches one million youth across more than 20 countries. He is the recipient of numerous awards, including the American Psychological Association's Early Career Award and the Cloke-Millen Peacemaker of the Year Award. In May of 2019, Shapiro was named Harvard's Joseph R. Levenson Memorial Teaching Prize for Excellence in Undergraduate Teaching, the oldest of the teaching awards given out by the Undergraduate Council.
Debbie Goldstein
Lecturer on Law, Harvard Law School; Lecturer on Education, Harvard Graduate School of Education; CEO, Triad Consulting
Debbie Goldstein has extensive experience in both the private and academic sectors. She is a lecturer at both Harvard Law School and the Harvard Graduate School of Education, and she has been an adjunct professor at Georgetown University Law Center and a lecturer at Tufts University School of Medicine. Goldstein also shares her expertise with executives through the Harvard Negotiation Institute.
She is also the principal and managing director of Triad Consulting, a consulting firm specializing in the field of conflict resolution. Her clients range from private equity firms to teaching hospitals and from large banks to public and independent schools. Her work often takes her internationally: to Dubai, where she worked with government leaders; to Ethiopia, where she worked with newly elected members of Parliament; and to Cyprus, where she taught public policy students from across the globe. In the public sector, she helped found and run LINC (Legal Initiative for Children), a free legal aid clinic to improve health care for low-income families.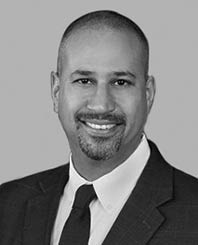 Robert Wilkinson
Lecturer, Public Policy and Leadership, Harvard Kennedy School
A negotiation and leadership specialist, Wilkinson is on the faculty at Harvard Kennedy School, where he teaches graduate courses on leadership in complex environments and negotiation theory and practice. Wilkinson has won several Dean's Teaching Awards at Harvard, and also served as a special advisor on negotiation at the Massachusetts Institute of Technology. Previously, he was on the faculty at Tufts University's Fletcher School of Law and Diplomacy for eight years.
As management consultant, Wilkinson has nearly 25 years of experience in more than 45 countries, within the private, public, and nonprofit sectors. From General Mills and IBM to the Gates Foundation and World Wildlife Fund, he has helped numerous Fortune 500 companies, government agencies, international organizations, and charities increase their effectiveness. Wilkinson has worked overseas on a variety of international negotiation projects, including spending three years in Rwanda working with Hutu and Tutsi communities and two years working with the UN Peacekeeping Mission in Angola.
Bonus Day Faculty
Daniel Shapiro
Associate Professor of Psychology, Harvard Medical School / McLean Hospital; Director, Harvard International Negotiation Program; Associate Director, Harvard Negotiation Project
Professor Shapiro's pioneering research focuses on how to address the emotional and identity-based dimensions of negotiation and conflict resolution. He is author of Negotiating the Nonnegotiable and coauthor with Roger Fisher of Beyond Reason: Using Emotions as You Negotiate. He has published extensively in the research literature, developing innovative psychological models to conceptualize the affective and relational factors driving conflict and its resolution. Professor Shapiro specializes in practice-based research—building theory and testing it in real-world contexts. He has launched successful conflict resolution initiatives in the Middle East, Europe, and East Asia and for three years chaired the World Economic Forum's Global Agenda Council on Conflict Resolution.