The Program on Negotiation at Harvard Law School is pleased to present:
Perceptions, Myths and Identity in
US-Russian Relations:
A "Third Side" Approach to Dealing Constructively
with Our Differences
With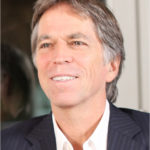 Bruce Allyn
Senior Fellow, Harvard Negotiation Project
And
Cynthia Lazaroff
Filmmaker and Founder, US-Russian Exchange Initiatives
Tuesday, April 24, 2018
6:30 PM
Langdell Hall South, 272 Kirkland and Ellis Classroom
Harvard Law School Campus
Cambridge, MA
Free and open to the public. Refreshments will be provided.

About the Talk:
Bruce Allyn and Cynthia Lazaroff will share insights and show video highlights from their recent interviews with top Russian and American experts and officials.
About the Speaker:
Bruce Allyn is a Senior Fellow at the Harvard Negotiation Project. Allyn has held positions as Director, Harvard-Soviet Joint Study; Associate Director, Harvard Strengthening Democratic Institutions Project and Program Director, Conflict Management Group (CMG). Allyn received his PhD in Political Economy and Government from Harvard, an M.A. in Soviet Studies from Harvard and an M.A. in Politics and Philosophy from Oxford University.
His current work at Harvard focuses on negotiation in US-Russian relations, including issues of leverage, power, strategic preparation and sustained long-term nonviolent action and change. He is a participant in the Working Group on the Future of Russian-American Relations and the University Consortium, an inter-regional academic network that promotes dialogue, research and policy outreach on Euro-Atlantic issues critical to addressing the crisis in Russia-West relations. His work also includes facilitating dialogue on environmental sustainability across for-profit, nonprofit and government boundaries.
In the 1980s, Allyn was a member of a high-level delegation of scholars and officials who worked with President Mikhail Gorbachev's government on negotiations to reduce nuclear risk and reform foreign and domestic policy.
Allyn is co-author of the acclaimed Cuba on the Brink: Castro, the Missile Crisis and the Soviet Collapse (Pantheon, 1993). From 1987 to 1992, Allyn worked to convene the top Russian, Cuban and American decision-makers in the 1962 Cuban Missile Crisis, the most dangerous moment in human history. The dialogues brought Robert McNamara, Andrei Gromyko, Fidel Castro and other top actors in this classic negotiation for a series of unprecedented face-to-face dialogues. On the 25th anniversary of the missile crisis, Allyn wrote a memoir The Edge of Armageddon: Lessons from the Brink (Rosetta Books, 2012).
Allyn has published several books and numerous articles in International Security, The New York Times, Time and other major media. Allyn is a founding member and advisor to the nonprofit Abraham's Path Initiative, traveling to initiate the project in Turkey, Syria, Israel and the West Bank beginning in 2005.
Cynthia Lazaroff is currently Creative Producer for an innovative multimedia documentary on U.S.-Russian relations. Lazaroff is an award-winning filmmaker and founder of U.S.-Russian Exchange Initiatives. At Armand Hammer Productions, she supervised the development of feature film and television projects including Mother Russia, an eight hour mini-series for HBO, and The Cuban Missile Crisis, a four hour mini-series for NBC. She co-wrote the story for The Last Russian Tsar, an NBC prime-time special and also co-wrote the story and served as Executive Consultant on the award-winning mini-series Hiroshima, broadcast by Showtime on the 50th anniversary of the dropping of the bomb. Lazaroff's producing credits include Inside the KGB, a prime-time special for NBC and The Challenge of the Caucasus, featuring the first joint ascent of Mt. Elbrus, Europe's highest peak (18,481'), by Soviet and American youth, whom she co-led to the summit. Narrated by Leonard Nimoy, the film premiered on the eve of the first Reagan-Gorbachev summit and won a First Prize at the American Film Festival and a CINE Gold Eagle Award. Lazaroff is a magna cum laude graduate in Politics and Russian Studies from Princeton. (www.cynthialazaroff.com)