Secrets of Successful Dealmaking
Course Dates: This course is closed
Learn more about all of the courses offered at Mediation at PON.
Contact us: Call 1-800-391-8629 (outside the US: +1-301-528-2676) between 9 a.m. and 5 p.m. ET any business day or email negotiation@law.harvard.edu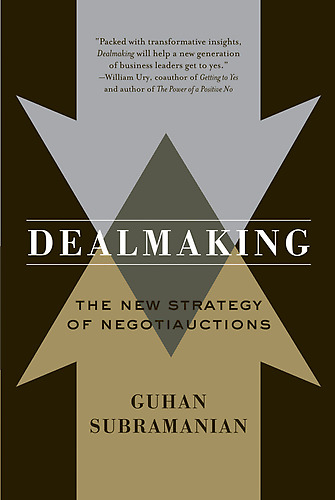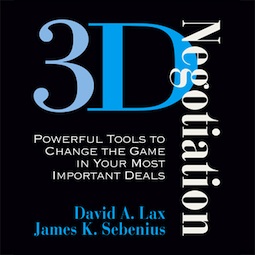 In corporate dealmaking, much of the action happens away from the negotiating table. Successful dealmakers understand that deal set-up and design greatly influence negotiation outcomes. In this program, you will examine the legal, tactical, and structural elements of dealmaking and acquire practical skills and techniques for navigating difficult tactics and pursuing interest-based negotiations. Whether you are an experienced negotiator or new to the field, you will learn how to abandon behaviors that hinder negotiations and emerge with new conceptual frameworks, practical skills and a systematic approach to navigating complex business deals.
Learning Objectives
In this stimulating and interactive program, you will:
Broaden your understanding of deal set-up and design
Learn how to set up a negotiation to increase the chances of getting a favorable result
Acquire problem-solving negotiation techniques
Explore how to design deals to create value
Discover how to manage the tension between the desire to cooperate to create value and the desire to compete to claim value in deals
Who Should Attend?
This program is designed for senior executives who regularly negotiate deals and want to enhance their ability to navigate the deal process. We also welcome lawyers who regularly negotiate business transactions and want to enhance their deal structure and design capabilities. The program attracts a diverse group of professionals from different industries, backgrounds and countries. Previous participants have included government employees, members of the military, small business owners and business CEOs, COOs, and CFOs.
Participants must demonstrate proficiency in English, as this program is conducted solely in English. Participants should be able to converse fluently in dialogue with the instructor and other students. While a certification of fluency in English is not required, we suggest a TOEFL written exam score of 570 as the minimum proficiency standard.
Format
This intensive program features interactive lectures, negotiation exercises, and real-world case studies. By taking part in negotiation simulations, participants receive valuable feedback on their skills and techniques from fellow participants and program faculty. By comparing deals with others, participants can learn new methods and modify their skills for better results.
Certificates
Upon successful completion of this program, you will receive a Certificate of Completion. Certificates are distributed on the final day of the program.
Course Material
Guhan Subramanian, Dealmaking: The New Strategy of Negotiauctions (Norton 2011). David Lax and James J. Sebenius, 3D Negotiation: Powerful Tools to Change the Game in Your Most Important Deals (Harvard Business School Press, 2006); an advance memo, to be sent one month prior to the start of the course, will introduce readings and course particulars.
Course Dates:
This course is closed
Location:
The Harvard Law School campus, Cambridge, MA.
Faculty 2020:
Guhan Subramanian and David Lax. Please see faculty bios below.
Fees 2020:
One 5-day program: $5,750
Please see our brochure for applicable discounts.
The program fee includes tuition, materials, breakfasts, lunches, and receptions. The fee does not include accommodation; please see our FAQ's for recommended places to stay.
Contact Us:
Call 1-800-391-8629 (Outside the US: +1-301-528-2676) or email us at: hni@law.harvard.edu
Faculty 2020
Harvard Negotiation Institute (HNI) programs are led by a distinguished team of educators, authors, thought leaders, and practitioners. Acknowledged experts in their fields, HNI faculty draw on the latest thinking and research to deliver practical techniques and real-world strategies for effectively conducting personal and professional negotiations.
Guhan Subramanian is the Joseph Flom Professor of Law and Business at the Harvard Law School and the Douglas Weaver Professor of Business Law at the Harvard Business School. He is the first person in the history of Harvard University to hold tenured appointments at both HLS and HBS. At HLS he teaches courses in negotiations and corporate law. At HBS he teaches in several executive education programs, such as Strategic Negotiations, Changing the Game, Making Corporate Boards More Effective, and the Advanced Management Program. He is the faculty chair for the JD/MBA program at Harvard University and the Program on Negotiation at Harvard Law School. Prior to joining the Harvard faculty he spent three years at McKinsey & Company.
Professor Subramanian's research explores topics in negotiations, corporate dealmaking, and corporate law. His book Dealmaking: The New Strategy of Negotiauctions (W. W. Norton 2011) synthesizes the findings from his research and teaching over the past decade. This book has been translated into Chinese (Mandarin), German, Japanese, Portuguese, and Spanish. Reviewers call the book "brilliant," "pathbreaking," and "transformative." Professor Subramanian is also a co-author of Commentaries and Cases on the Law of Business Organization (Aspen 4th ed. 2012), a leading textbook in the field of corporate law.
Professor Subramanian has been involved in major public-company deals such as Oracle's $10 billion hostile takeover bid for PeopleSoft, Cox Enterprises' $9 billion freeze-out of the minority shareholders in Cox Communications, the $7 billion leveraged buyout of Toys "R" Us, Exelon's $8 billion hostile takeover bid for NRG, Bank of America's $4 billion acquisition of Countrywide, and Valeant's $48 billion hostile takeover bid for Allergan. He also advises individuals, boards of directors, and management teams on issues of dealmaking and corporate governance. Over the past 15 years he has been involved as an advisor or expert witness in deals or situations worth over $150 billion in total value. He is a director of LKQ Corporation (NASDAQ: LKQ), a Fortune 500 company in the automotive sector. Professor Subramanian holds degrees in Law, Business, and Economics from Harvard University.
David Lax is Managing Principal of Lax Sebenius, LLC, a firm that assists companies and governments in complex negotiations and competitive bidding. Dr. Lax was a professor at the Harvard Business School (HBS) and co-founded the Negotiation Roundtable, a forum in which hundreds of negotiations have been examined to extract their most valuable lessons.
Dr. Lax was a professor at the Harvard Business School and co-founded the HBS Negotiation Roundtable. Dr. Lax co-founded and taught Strategic Negotiations, an HBS executive education course. Dr. Lax and HBS professor James Sebenius are the authors of 3-D Negotiation (Harvard Business School Press, 2006) as well as a number of Harvard Business Review articles.
Dr. Lax has left his full-time teaching position at Harvard Business School to work as a negotiator. He worked as an investment banker and then in the private equity arm of a wealthy Canadian family. He has served for 20 years as an advisor in complex negotiations. His executive seminars combine his academic research and his extensive deal experience.
In his role at Lax Sebenius LLC, he has:
Negotiated, jointly with William Ury, on behalf of the chairman and major shareholder of a food retailer in Brazil, a roughly $800 million agreement to complete the sale of the Brazilian company to one of the largest food retailers in Europe as well as to end two years of destructive, expensive disputes
Advised Guinness in the $30 billion, industry-consolidating merger of Guinness and Grand Metropolitan to form Diageo
Advised a consumer products company on the sale of a line of business, raising the sale price from client's optimistic estimate of $10 million to a deal valued at $45 million
Assisted companies in exiting a number of underperforming joint ventures
Advised an international oil company on negotiations with host governments involving exploration and development, on joint ventures with state oil companies, with local partners in various downstream businesses, and on the divestiture of assets
Advised in negotiating settlements and/or negotiated the settlements of several intellectual property and shareholder class action lawsuits in the software, pharmaceutical, investment management, and pharmaceutical distribution industries
Developed programs to build the negotiation capability of organizations in a wide range of industries including oil and gas, pharmaceuticals, accounting, executive search, and high technology
In addition to his work for corporate clients such as Royal Dutch Shell, Diageo, Intel, and Merck, Dr. Lax has also worked on behalf of a number of governments including Mexico, Indonesia, Malaysia, and the United States and played a role in the negotiations to end the civil war in Nepal.
Course Dates: This course is closed