Negotiating Difficult Conversations: Dealing with Tough Topics Productively
Course Dates: This course is closed
Learn more about all of the courses offered at Mediation at PON.
Contact us: Call 1-800-391-8629 (outside the US: +1-301-528-2676) between 9 a.m. and 5 p.m. ET any business day or email negotiation@law.harvard.edu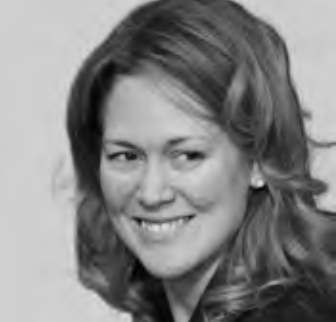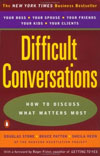 To overcome barriers and turn negotiations from difficult to collaborative, from breakdown to breakthrough, you must learn to understand the inter- and intra-personal dynamics at play. In this program, you will examine how your own assumptions and behaviors can help create and perpetuate negotiation dynamics you desperately want to avoid, and learn how to modify even deeply held assumptions and enact new behaviors more likely to foster successful negotiations.
You will learn the concepts and skills required to overcome difficult tactics and effectively respond to emotions — your own and others' — so that you can initiate and maintain productive conversations even in complex situations with challenging counterparts. Through intensive personal coaching, you will also gain valuable insight into your own personal challenges and leave with proven techniques for greater negotiation success.
Learning Objectives
In this intensive five-day program, you will:
Learn about the "three conversations" that hold the key to whether you have an escalating "difficult conversation" or a productive "learning conversation"
Understand why it matters and how to enhance your listening skills fundamentally
Develop the skill to manage emotions effectively and constructively, whether yours or others'
Come to appreciate how threats to our identity are at the root of most difficult conversations and represent our greatest opportunities for growth and increased effectiveness
Apply these insights to deal effectively with difficult tactics
Who Should Attend?
The program is appropriate for anyone who wants or needs to take their negotiation skills and self-awareness to the next level of effectiveness. Past participants have included judges, mental health professionals, business executives, government officials, and teachers. While participants are welcome from all industries and countries, a strong command of spoken and written English is necessary.
We suggest a TOEFL written exam score of 570 as the minimum proficiency standard.
This program is recommended for participants who have previously taken a Negotiation Workshop covering the Harvard Negotiation Project's seven-element analytic framework, but there are no formal prerequisites.
Format
This program features dynamic lectures and demonstrations, small group exercises, real-world case studies, hands-on simulations, and an intensive, videotaped personal coaching session.
Certificates
Upon successful completion of this program, you will receive a Certificate of Completion. Certificates are distributed during the final day of the program.
Course Materials
Stone, Patton and Heen, Difficult Conversations: How to Discuss What Matters Most (2nd Ed.,Viking/Penguin, 2010) and an advance memo, to be sent one month prior to the course, will introduce reading and course particulars.
Course Dates:
This course is closed
Location:
The Harvard Law School campus, Cambridge, MA.
Faculty 2020:
Bruce Patton, Sheila Heen, and Doug Stone. Please see faculty bios below.
Fees 2020:
One 5-day program: $5,750
Please see our brochure for applicable discounts.
The program fee includes tuition, materials, breakfasts, lunches, and receptions. The fee does not include accommodation; please see our FAQ's for recommended places to stay.
Contact Us:
Call 1-800-391-8629 (Outside the US: +1-301-528-2676) or email us at: hni@law.harvard.edu
Faculty 2020
Harvard Negotiation Institute (HNI) programs are led by a distinguished team of educators, authors, thought leaders, and practitioners. Acknowledged experts in their fields, HNI faculty draw on the latest thinking and research to deliver practical techniques and real-world strategies for effectively conducting personal and professional negotiations.
Bruce Patton is a distinguished fellow of the Harvard Negotiation Project, which he co-founded with Roger Fisher and William Ury in 1979 and administered as deputy director until 2009. With Fisher, Patton pioneered the teaching of negotiation at Harvard Law School, where he was Thaddeus R. Beal Lecturer on Law for 15 years.
Patton is also a co-founder and director of Vantage Partners, LLC, a global consulting firm that helps large companies negotiate and manage their most important relationships—with customers, suppliers, partners, and colleagues—to achieve critical bottom-line results. In addition to his work with many of the world's largest corporations, Patton has helped resolve international conflicts such as the Iranian hostage conflict, South African apartheid, and conflict in Central America. Patton is the co-author, with Roger Fisher and William Ury, of Getting to Yes: Negotiating Agreement without Giving In (Penguin, 3rd ed., 2011), which has sold more than eight million copies, and with Douglas Stone and Sheila Heen, of the New York Times best-selling Difficult Conversations: How to Discuss What Matters Most (Penguin, 2010), which is available in more than 30 languages and is in the library of the International Space Station. Patton received his A.B. from Harvard College and his J.D. from Harvard Law School.
Sheila Heen is Partner at Triad Consulting Group and a lecturer at Harvard Law School. She also teaches courses for executives and lawyers through Harvard's Executive Education program. Through her consulting practice, Sheila has worked with a wide variety of clients. In addition to corporate clients like Ford, Citigroup, IBM, Shell, DuPont, and Merck, she has provided training for the Singapore Supreme Court, assisted Greek and Turkish Cypriots, and worked with requestors at the New England Organ Bank. Recently, she spent time in Barrow, Alaska, with the Inupiat Board of Directors for the Arctic Slope Regional Corporation, who control the Arctic Slope and ANWAR. Sheila spent ten years with the Harvard Negotiation Project, developing negotiation theory and practice. She specializes in particularly difficult negotiations, where emotions run high, and relationships become strained. Ms. Heen is co-author, along with Douglas Stone and Bruce Patton, of the New York Times business bestseller, Difficult Conversations: How to Discuss What Matters Most.
Doug Stone is Managing Partner at Triad Consulting Group and a lecturer at Harvard Law School, where he teaches negotiation. Through Triad, he consults for a wide range of organizations, including Fidelity, Honda, HP, IBM, Merck, Microsoft, Shell, the Nature Conservancy, and the Boston Area Rape Crisis Center. He has also taught and mediated around the world. Stone is co-author, along with Bruce Patton and Sheila Heen, of Difficult Conversations: How to Discuss What Matters Most. His articles on negotiation and conflict resolution have appeared in the New York Times, the Los Angeles Times, the Boston Globe, Management Consultant News, and IT Metrics, as well as in magazines including Parents and Real Simple. He has appeared on many television and radio shows, including Oprah, and served as a keynote speaker at the 2006 World Negotiation Forum in Brazil. From 1988 to 1998, Stone was with the Harvard Negotiation Project, where he worked on advanced negotiation applications and the development of negotiation theory.
Course Dates: This course is closed