Location: Tel Aviv, Israel
Dates: December 17-19, 2019
The Technion will serve as our partner and host for this workshop. Founded in 1912, Technion – Israel Institute of Technology is the oldest university in Israel and the Middle East with over 13,000 students and 600 faculty members, and offers degrees in science, engineering, architecture, medicine, industrial management, and education. The Sarona Campus will be used for the workshop, in collaboration with the Azrieli Division of Continuing Education and External Studies.
About the On-Site Faculty Member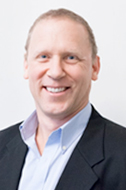 The on-site instructor for this workshop will be Samuel (Mooly) Dinnar. Dinnar is an instructor with the Harvard Negotiation Institute, a strategic negotiation advisor, and an experienced mediator of high-stakes complex business disputes, with more than 25 years of international experience as an entrepreneur, executive, board member, and venture capital investor.
In addition to the on-site instruction, there will be interactive video sessions with expert faculty broadcast live from Harvard University.