Location: Milan, Italy
Dates: November 14-16, 2019
In collaboration, Luiss School of Law (LSL) and ADR Center are partners for the PON Global – Milan course. LSL is an innovative institution for the field of legal studies in Italy. The school was created through the framework of international strategic objectives pursued by Luiss Guido Carli University, one of Italy's leading institutions in the field of higher education. As a leading provider of Alternative Dispute Resolution services in Europe, ADR Center has been at the forefront in coaching executives and lawyers to improve their negotiation skills for better results. The LSL and ADR Center collaboration was pursued to offer rigorous courses within an academic framework, while also keeping a focus on practical experience. The main objective is to enrich participants' know-how, supporting their work at the highest levels.
About the On-Site Faculty Member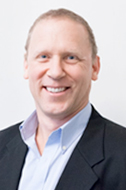 The on-site instructor for this workshop will be Samuel (Mooly) Dinnar. Dinnar is an instructor with the Harvard Negotiation Institute, a strategic negotiation advisor, and an experienced mediator of high-stakes complex business disputes, with more than 25 years of international experience as an entrepreneur, executive, board member, and venture capital investor.
In addition to the on-site instruction, there will be interactive video sessions with expert faculty broadcast live from Harvard University.