Location: Tokyo, Japan
Dates: September 11-13, 2019
Sophia University was established by Jesuits in 1913 as the first Catholic university in Japan. Sophia University led the move to internationalization in Japan, providing study and educational opportunities that take our increasingly complex world into account. Over the years, the university has created an original global network that allows researchers and students from overseas to teach and study in Japan, and Japanese researchers and students to do the same abroad. Sophia provides an excellent educational environment, cultivating "Men and Women for Others, with Others," who can excel on the global stage. Sophia's reputation for excellence in undergraduate education, outstanding graduate programs, and a competitive research environment enables it to maintain its ranking as one of Japan's top private universities.
About the On-Site Faculty Member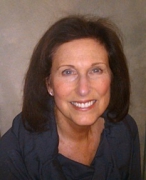 The on-site instructor for this workshop will be Florrie Darwin. Darwin has been a Lecturer on Law at Harvard Law School, teaching in the negotiation workshop. She is a Senior Research Fellow in the Labor and Worklife Program at HLS, and she teaches negotiation in the Harvard Trade Union Program. At HLS she co-created and taught a course on "Negotiating Leadership," and has worked as a mediator and instructor in the Harvard Mediation Program. Darwin is an Adjunct Professor of Law at the Georgetown University Law Center, and a Senior Fellow teaching negotiation in the University of Melbourne (Australia) Law Masters Program.
In addition to the on-site instruction, there will be interactive video sessions with expert faculty broadcast live from Harvard University.