Location: Hong Kong
Dates: May 16-18, 2019
CEG is a premier educational service provider in Greater China. We aim to create a unique and dynamic learning environment, providing students, executives and professionals in Greater China with an internationally recognized education of the highest quality, and equipping them to make a successful contribution to the global economy. A quality education through CEG will give you the opportunity to meet an exceptional and talented team of educators, consultants, administrators and support personnel who, through their dedication and competence, have created one of the largest independent providers of educational programs in Greater China.
About the On-Site Instructor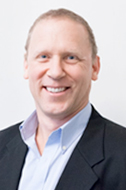 The on-site instructor for this workshop will be Samuel (Mooly) Dinnar. Dinnar is an instructor with the Harvard Negotiation Institute, a strategic negotiation advisor, and an experienced mediator of high-stakes complex business disputes, with more than 25 years of international experience as an entrepreneur, executive, board member and venture capital investor.
In addition, there will be interactive web-based video sessions with expert faculty broadcast live from Harvard.