Location:
Beirut, Lebanon
Dates:
November 9-11, 2020
About the On-Site Instructor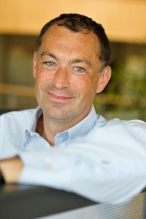 Alain Lempereur
Alan B. Slifka Professor, and Director of the Conflict Resolution and Coexistence Program, Brandeis University, Heller School for Social Policy and Management
The on-site instructor for this workshop will be Alain Lempereur. He is an affiliated faculty and Executive Committee member of the Program on Negotiation (PON) at Harvard Law School as well as a visiting professor at the Paris School of International Affairs, Sciences Po. Lempereur develops worldwide programs of research, consulting, and executive education on responsible leadership and negotiation.
In addition to the on-site instruction, there will be interactive video sessions with expert faculty broadcast live from Harvard University.
About the Local Partner
In Beirut, PON has chosen to partner with the Suliman S. Olayan School of Business Executive Education at the American University of Beirut (AUB) as a local PON Global host. AUB is an institution of higher learning founded to provide excellence in education, to participate in the advancement of knowledge through research, and to serve the peoples of the Middle East and beyond. AUB enjoys a distinguished 153-year history as one of the world's foremost universities, a reputation enhanced by the Suliman S. Olayan School of Business (OSB).