Location:
São Paulo, Brazil
Dates:
October 22-24, 2020
About the On-Site Instructor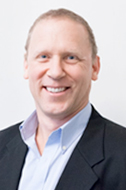 Samuel Dinnar
Instructor, Harvard Negotiation Institute
Lecturer, MIT Graduate Engineering Leadership Program
Research Associate, MIT Science Impact Collaborative

The on-site instructor for this workshop will be Samuel (Mooly) Dinnar. Dinnar is an instructor with the Harvard Negotiation Institute, a strategic negotiation advisor, and an experienced mediator of high-stakes complex business disputes, with more than 25 years of international experience as an entrepreneur, executive, board member, and venture capital investor.
In addition to the on-site instruction, there will be interactive video sessions with expert faculty broadcast live from Harvard University.
About the Local Partner
In São Paulo, PON has chosen to partner with GC-5 Soluções Corporativas as a local PON Global host. GC-5 Soluções Corporativas is a full-service learning solutions and talent development provider with experience in process, technology and performance development serving clients in Brazil. GC-5 Soluções Corporativas is committed to building long-term relationships with their clients and providing world-class customer service and customized training solutions. GC-5 is a company that listens, understands customer needs, responds and takes action, helping companies implement the desired changes to reach their high standard goals.