Location: London, England
Dates: September 24-26, 2019
Ivo is a management consultancy company, providing commercial advice to clients primarily in the areas of procurement, buying, spending analysis, and negotiation support. Ivo helps clients to implement improvements and works closely with teams to build capabilities and learn new skills. Through its network of contacts and links to large businesses, Ivo is partnering with PON to help extend the global footprint of PON's negotiation and leadership program.
About the On-Site Faculty Member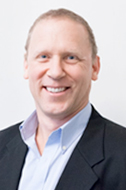 The on-site instructor for this workshop will be Samuel (Mooly) Dinnar. Dinnar is an instructor with the Harvard Negotiation Institute, a strategic negotiation advisor, and an experienced mediator of high-stakes complex business disputes, with more than 25 years of international experience as an entrepreneur, executive, board member, and venture capital investor.
In addition to the on-site instruction, there will be interactive video sessions with expert faculty broadcast live from Harvard University.