Location: Bogotá, Colombia
Dates: October 2-4, 2019
Seminarium Internacional is the No. 1 executive education provider in Latin America. Founded 35 years ago, Seminarium Internacional has helped more than 300,000 executives in their professional development with world-class training programs. Seminarium Internacional aims to inspire great ideas that have practical application and strives to help people and organizations reach their maximum potential. Through prestigious alliances with top-tier schools and world-renowned speakers, Seminarium Internacional focuses on developing innovative programs for the new needs of Latin American companies.
About the On-Site Faculty Member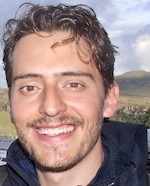 The on-site instructor for this workshop will be Bruno Verdini. At MIT's Department of Urban Studies and Planning (DUSP), Dr. Verdini's research and teaching focus on cognitive insights, emotional skills, and management strategies in the areas of negotiation, mediation, and conflict resolution; adaptive leadership; collaborative decision-making; and political communication. Dr. Verdini received MIT's first ever Interdisciplinary and Interdepartmental Ph.D. in Negotiation, Communication, Diplomacy, and Leadership.
In addition to the on-site instruction, there will be interactive video sessions with expert faculty broadcast live from Harvard University.