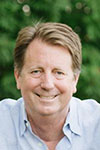 Visiting Researcher
Co-director, Peace Appeal Foundation
Derek Brown is Co-Director of the Peace Appeal Foundation. Established in 2001 with the support of five Nobel Peace Laureates, Nelson Mandela, F.W. de Klerk, Desmond Tutu, Mairead Maguire and Adolfo Esquivel, the Peace Appeal works to catalyze social change processes with local partners to advance just peace.
A strong internationalist with a deep commitment to social justice, Derek's work with the Peace Appeal has focused on collaborative initiatives aiding national peace and dialogue processes in Southern Africa, the Middle East, South and Southeast Asia. Since 2017, the Peace Appeal has increased its engagement in the United States, co-initiating and sponsoring several peace education, dialogue and criminal justice reform initiatives.
Previously Derek served as Associate Chair of Ashoka, with which he maintains an ongoing affiliation as a senior adviser. In 2015-2016, Derek was a Jennings Randolph Senior Fellow at the United States Institute of Peace. He has served on the boards and advisory boards of several organizations, including the Charity and Security Network, the Constellation Project, the Social Entrepreneurship @UVA Initiative, the MBA Nonprofit Connection, New York Live Arts, and the Bill T. Jones/Arnie Zane Dance Company.
He holds an MBA and Certificate in Public Management from the Stanford University Graduate School of Business and a BA in History from Yale University. An avid hiker, cook and amateur cellist, Derek resides in Charlottesville, Virginia, with his wife, Deborah Hellman, a professor of law, and their two daughters.