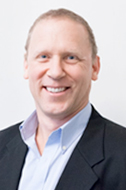 Instructor, Harvard Negotiation Institute
Research Associate, MIT Science Impact Collaborative
Founder, Meedance
For more than 25 years, Samuel (Mooley) Dinnar has been an entrepreneur, executive, board member, and venture capital investor. In addition to his private sector experience, Dinnar is an instructor for the Harvard Negotiation Institute (HNI) and the Program on Negotiation (PON). He has contributed to the development and delivery of several courses, including PON Global and HNI's Mediating Disputes and Advanced Mediation courses.
He is co-author with Larry Susskind of Entrepreneurial Negotiation: Understanding and Managing the Relationships that Determine Your Entrepreneurial Success, winner of the 2019 Axiom award for best business books, in the category of entrepreneurship.
A strategic negotiation advisor and experienced mediator, Dinnar specializes in solving complex, high-stakes commercial disputes and resolving highly emotional business conflicts. As the leader of Meedance, he provides executive and venture strategy consulting to businesses, investors, nonprofits, and individuals in various domains including hi-tech, software, consumer products, medical devices, and biotechnology.
Dinnar has also served as a board member of several organizations including a fast-growing education technology company, a flagship Waldorf School, a local theater company, and the New England Association for Conflict Resolution. Currently residing in Massachusetts, Dinnar has lived and worked extensively in Europe and Israel—gaining invaluable experience making deals across continents and cultures.
Education
B.S., Technion-Israel Institute of Technology
B.A., Technion-Israel Institute of Technology
P.M.D., Harvard Business School
Research interests
Law, negotiation, multicultural mediation, conflict resolution, and management