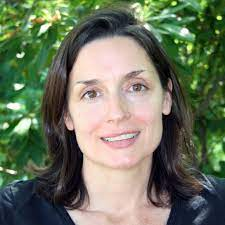 Co-director, Center for Public Leadership
Co-director, Women and Public Policy Program
Roy E. Larsen Senior Lecturer  in Public Policy and Management
Hannah Riley Bowles is a leading expert on how gender influences pay negotiations and, more broadly, on negotiation as a micro-mechanism of inequality. She has been actively involved in negotiation and conflict management training, practice, and research for more than 25 years, having worked for the governments of Argentina, Costa Rica, and Germany. Her current research focuses on women's leadership advancement, examining both situational barriers and individual strategies.
Bowles teaches conflict and collaboration in the master of public policy core curriculum and is the faculty director of Women and Power, the Kennedy School's executive program for women in senior leadership from the public, private, and nonprofit sectors. She won the Kennedy School's 2003 Manuel Carballo Award for Excellence in Teaching.
Research interests
Women's leadership advancement, including situational barriers and individual strategies
Selected publications
Bowles's work appears in academic publications including the Academy of Management Journal, Journal of Personality and Social Psychology, Organizational Behavior and Human Decision Processes, Organization Science, Psychological Science, and Journal of Behavioral Decision Making.