The Program on Negotiation at Harvard Law School is pleased to present:
New Findings in the Field of Negotiation:
Research from the PON Graduate Research Fellows
Liliia Khasanova
PhD Candidate, International Law
Kazan Federal University, Russia
and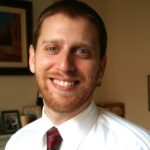 Taylor Moulton
PhD Candidate, Management
Sloan School of Management, Massachusetts Institute of Technology
Wednesday, April 5, 2017
12:00 – 1:30 PM
Hauser Hall 104
Harvard Law School
Free and open to the public. Lunch will be provided.

About the Talk:
Every year, the Program on Negotiation welcomes a group of doctoral students as Graduate Research Fellows. Our Fellows spend a year at PON researching and writing about current topics in the fields of negotiation and mediation, with the goal of publishing their work after their time at PON.
This lunch provides an opportunity for two of this year's Graduate Research Fellows to share their research findings with the negotiation community.  Join us for fascinating, informal talks, followed by a rich discussion!
About the Speakers:
Liliia Khasanova's research focuses on the resolution of international trade disputes mainly within the framework of the World Trade Organization. Her research has an interdisciplinary nature and combines both theoretical and practical approaches. The theoretical approach of her research includes detailed legal analysis of the negotiation procedures within dispute settlement systems of the World Trade Organization, while the practical approach aims to define certain guidelines for negotiations in international trade disputes. The project objective is to prove that negotiations that lead to a 'mutually-agreed solution' are the most profitable, convenient, and flexible way to resolve trade disputes at any stage of the conflict.
Liliia received her Specialist Degree in Law summa cum laude from Kazan Federal University, and she prepared her graduate thesis at the University of Giessen, Germany. She has gained international academic experience through participation in International WTO Moot Court Competition, Moot Court on International Arbitration, and International Rounds of Phillip C. Jessup Competition. Her team ranked first in negotiations at the International Competition 'Day of Crisis' 2015 in Paris.
Taylor Moulton is a complex systems scholar whose work focuses on exploring productivity, emotion, and relationship dynamics between individuals and organizations. In his negotiation research, Taylor investigates the interactions between personalities, power, and objective performance. His research also includes exploring the micro-mechanisms building or eroding subjective value in negotiations and their influence on outcomes. In particular, he is interested in studying the importance of timing in negotiated agreements.
Taylor holds a Bachelor's Degree in Engineering from the University of Florida and a Master of Science from the Massachusetts Institute of Technology. Before beginning his doctoral studies, he enjoyed a wide array of experiences in the fields of engineering, investment finance, and nonprofit environmental education.