"In the Name of Peace: John Hume in America" Film Screening and Discussion
The Program on Negotiation Film Series is pleased to present:
A Film Screening of
In the Name of Peace: John Hume in America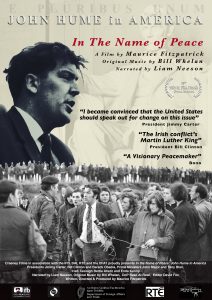 Followed by a discussion with: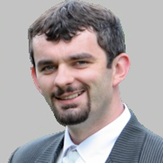 Maurice Fitzpatrick
Author & Filmmaker
Moderated by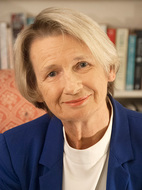 Professor Mari Fitzduff
Brandeis University
Monday, September 17, 2018
6:30 – 9:00 PM
Langdell Hall North, 225 Vorenberg Classroom
Harvard Law School Campus
Cambridge, MA
Free and open to the public; food and refreshments will be provided.
About the Event:
Join us for a screening of a new documentary film about John Hume, a political leader in Northern Ireland who became one of the primary architects of the Northern Ireland peace process. Hume was awarded the Nobel Peace Prize in 1998, along with David Trimble. Filmmaker Maurice Fitzpatrick explores how Hume's cultivation of an unprecedented relationship with the White House and the US Congress helped mobilize U.S. and Irish leaders to work for peace. The film has been has been welcomed by Thomas O Neill, former Lieutenant Governor of Massachusetts, as 'the most succinct narrative on the history of Northern Ireland spanning from Bloody Sunday to the Good Friday Agreement'; and by Northern Ireland Assembly member, Claire Hanna, as 'one of the most important documentaries ever screened about the Irish political process'. Following the screening, Professor Mari Fitzduff of Brandeis University will lead a Q&A session with Maurice Fitzpatrick.
About the Speakers:
Maurice Fitzpatrick is a film director and author from Ireland. He has made two documentary films for the BBC. The first,  The Boys of St. Columb's (also an Irish public television RTÉ production), tells the story of the first generation of children to receive free secondary education as a result of the ground-breaking 1947 Education Act in Northern Ireland, whose participants included St. Columbs' Nobelists John Hume and Seamus Heaney.  His second film, an examination of Brian Friel's play, Translations, shows how the play came to spearhead a cultural movement in both Northern and Southern Ireland which attempted to achieve a measure of cultural pluralism in advance of a political settlement.  In 2017, he wrote, directed and produced the documentary feature film, In the Name of Peace: John Hume in America. He is also the author of a book entitled John Hume in America (Irish Academic Press). Educated in Trinity College Dublin, he has been a lecturer at Keio University in Tokyo, Bonn University and University of Cologne. He was a recipient of the Monbukagusho scholarship in Japan from 2004 to 2017.
Mari Fitzduff is Professor and founding director of the Masters professional program in Coexistence, Conflict, and Development at Brandeis University. Previously she was Chair of Conflict Studies at Ulster University in Northern Ireland where she was Director of UNU/INCORE.  From 1990-97 Fitzduff was the founding Chief Executive of the Northern Ireland Community Relations Council, a public body that funded and helped develop conflict resolution programs with government, statutory bodies, trade unions, churches, community groups, security groups, paramilitaries, prisoners, businesses and politicians.  Fitzduff has worked on conflicts in the Basque Country, the Caucasus, Sri Lanka, Middle East, Indonesia, Russia, Crimea, Korean, Japan, Cameroon, Philippines, Peru, and Colombia.  Her books include 'Beyond Violence' – Conflict Resolution Processes in Northern Ireland, The Psychology of Resolving Global Conflicts: From War to Peace and Public Policies in Shared Societies. Most recently she has edited a book on why people voted for Donald Trump, entitled Why Irrational Politics Appeals:  Understanding the Allure of Trump.