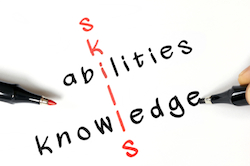 Before launching a workaround, run through this list of skills-based strategies adopted from Getting Past No: Negotiating Your Way from Confrontation to Cooperation by William Ury (Bantam, 1993). Only attempt a workaround if you've tried them all without success:
Actively listen.
If you can't get your counterpart to acknowledge your position, model good negotiating behavior. Acknowledge his point of view by asking open-ended questions. Strive to empathize with both the substance of his message and his underlying emotions.
Instead of reacting, "go to the balcony."
When faced with an intransigent negotiating partner, imagine that you're a spectator watching the interaction. How would you describe what you see in neutral terms?
Reframe the situation.
After achieving a more neutral perspective, reframe difficult behavior in ways that appeal to joint interests, concerns, or needs. By incorporating the other side's point of view, you'll open up opportunities for creative solutions.
Build a "golden bridge."
Looks for ways to give a potential spoiler an attractive choice or, at the very least, one that allows him to save face.
Related Posts