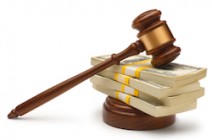 The sale of Vivendi Universal Entertainment in the summer of 2003 was one recent high-profile negotiauction.
As is commonplace in this arena, the rules of the game were murky.
The seller set a hard deadline for the submission of bids. Four bidders met the deadline, but General Electric was allowed to bid several hours late, and Viacom submitted its bid a few days after the deadline.
These late bidders may have gained an advantage by knowing who the other bidders were before submitting their own bids.
Once all the bids were in, the next step was unclear. Would the high bidder automatically win?
Would there be another round of bidding?
How many would be dropped after the first round?
Vivendi answered some of these questions by announcing that MGM was the high bidder at $11.5 billion and that the five others had bid between $10 billion and $11 billion. Vivendi eliminated the low bidder and prepared for "in-depth" negotiations with the others.
MGM then attempted to take control of the process, coupling its bid of $11.5 billion with a threat to withdraw unless it was given preferential access to confidential data.
But the gambit game too late; Vivendi rejected the demand, and MGM dropped out of the bidding.
After one more formal round of bidding and lots of in-depth, one-on-one negotiations with remaining buyers, Vivendi announced the winner: General Electric, one of the latecomers, with a bid of $14 billion in GE stock – a successful conclusion to a high-stakes and occasionally harrowing negotiauction.
Related Posts