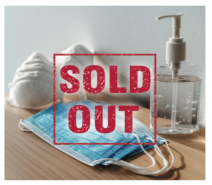 In the best of times, negotiators thrive by striking a careful balance between cooperation and competition. Collaborating with our counterparts to create new sources of value, and then trying to claim a fair share of that value for our side, is typically a recipe for success.
In the worst of times, working with other parties to create value becomes an even more critical aspect of negotiation. Yet when resources grow scarce, as they often do during crises, our competitive instincts kick in, and collaboration can fall by the wayside. Severed from collaboration, competition can become dysfunctional, potentially destroying lives and livelihoods.
The U.S. federal government's response to the Covid-19 pandemic has repeatedly chosen competition over collaboration, particularly regarding nationwide efforts to secure desperately needed protective gear and ventilators for medical personnel. The resulting chaos has worsened an already terrible situation. A review of what's gone wrong highlights how we can all do a better job of working together during times of crisis.
Inaction leads to scarcity
Through January, numerous officials across U.S. government agencies warned President Donald Trump that the novel coronavirus posed a dire threat to the country and that swift action was needed to control it, the New York Times reports. Trump, whose administration dismantled the nation's pandemic response team in 2018, imposed restrictions on travel to and from China in late January. But throughout the month of February, Trump, who called the coronavirus the Democrats' "new hoax," failed to mobilize the government to prepare to address the looming threat.
In early March, with the number of infections and deaths mounting in the United States, the Trump administration turned to a disaster-response playbook developed early in the Obama administration for a potential flu epidemic, former Federal Emergency Management Agency (FEMA) administrator Craig Fugate told Politico. The Health and Human Services Department began sending ventilators and other medical equipment from an aging national stockpile to states that were running short. The supplies were "essentially worthless," Chicago mayor Lori Lightfoot told the New Yorker. "It's product that is expired and, worse, that is really in poor condition and disintegrating," she said. Ventilators sent to Los Angeles from the stockpile didn't work, according to the city's mayor, Eric Garcetti.
As the United States became the global leader in Covid-19 infections, state and local governments found themselves competing against each other, the federal government, and foreign governments for desperately needed supplies.
Making matters worse, the federal government didn't follow the playbook's recommendation to address possible supply shortages, Politico reports. As supplies dwindled nationwide, hospitals began requiring medical personnel to reuse protective equipment and limit their interactions with patients, according to a report by the U.S. Health and Human Services Department's inspector general.
With incidents of Covid-19 skyrocketing across the country, governors and Congress pressed the White House to declare a national emergency and put FEMA in charge of securing and distributing much-needed tests and supplies. But, reportedly nervous about roiling the stock market, Trump put off declaring an emergency until March 13, at which point the national stockpile was nearly empty. The U.S. government began placing bulk orders of N95 masks and other protective gear, but Trump refused to invoke the Defense Production Act (DPA) to ramp up production and distribution, according to the Wall Street Journal. He encouraged the states to try to buy supplies themselves rather than relying on FEMA. The federal government is "not a shipping clerk," he said during a March 19 press conference.
Flying—and negotiating—by the seat of their pants

In mid-March, amid the national mad dash to round up personal protective equipment for American healthcare workers, Massachusetts governor Charlie Baker believed he had scored a coup: A group of Chinese manufacturers had agreed to sell the state 1.7 million N95 masks. But it turned out to be just the first in a string of challenging negotiations to bring the masks stateside, the Wall Street Journal reports.
To secure a plane capable of transporting the goods in the middle of the pandemic, Baker reached out to a longtime friend, Jonathan Kraft, chairman of the board at Massachusetts General Hospital and president of the New England Patriots. Kraft and his father, Patriots owner Robert Kraft, offered up the team's plane for the job, and the Kraft family also agreed to pay about half the costs of the masks, or roughly $2 million.
The passenger aircraft needed to be made flightworthy for an international journey as a cargo plane; it traveled to Wilmington, Ohio, for upgrades, along with the crew. Meanwhile, the Kraft family made connections with executives from Chinese tech giant Tencent, which offered a crew of more than a dozen people to inspect and count the masks and usher them through customs at the airport in Shenzhen, China.
Baker, Kraft, the U.S. State Department, and others petitioned China's consul general in New York, Huang Ping, for waivers for the humanitarian mission and a promise that the U.S. crew, which would not leave the aircraft, would not need to be quarantined in China for 14 days. Huang agreed, as long as the plane stayed no more than three hours in China, but said the crew would need visas nonetheless. In Wilmington, the flight crew "scrambled to a local pharmacy" for visa photos, which were flown to New York, the Journal reports.
Once the crew had its visas, the plane flew to Alaska and then Shenzhen. There, the local Tencent crew crammed as many pallets of masks as possible into the cargo hold, finishing just under the wire in 2 hours and 57 minutes. Supplies that didn't fit were held back for another shipment.
The plane turned back to Alaska, then flew on to Boston, but that wasn't its last stop. Moved by New York City's struggle against the virus, Kraft, with Baker's blessing, had the plane deliver 300,000 masks to New York hospital workers.
As the difficult journey shows, sometimes one deal sets off a cascade of negotiations that need our attention. In this case, Baker was able to complete the mission by appealing to friends in high places, lobbying for changes to the usual rules, and ensuring that his team lived up to their end of the bargain.
Nonsensical competition
"For decades, [the U.S. government has] worked disasters the same way," Juliette Kayyem, an assistant director at the Department of Homeland Security during the Obama administration, told NPR. "The locals execute, the states coordinate, and the feds support."
With the Trump administration abdicating this support role, the quest for ventilators, protective gear, and testing components became a free-for-all. As the United States became the global leader in Covid-19 infections, state and local governments found themselves competing against each other, the federal government, and foreign governments for desperately needed supplies. "I'm bidding on a machine that Illinois is bidding on and California is bidding on and Florida is bidding on," New York governor Andrew Cuomo said during an April 9 press briefing. "And every state has to scramble to find business connections with China."
Trump had charged the states with finding their own supplies. But some officials, including the governors of Colorado and Massachusetts, accused FEMA of confiscating planeloads of desperately needed medical supplies the states had ordered from overseas. A FEMA spokesman told NPR that the agency does not seize supplies that have entered the United States, but said a supplier might decide to "cancel on a state contract in favor of [a] federal one." That is, the federal government was outbidding states just as they were about to receive supplies.
But for what purpose? The federal stockpile of lifesaving supplies itself seemed to become a closely guarded resource. "[T]he notion of the federal stockpile was it's supposed to be our stockpile; it's not supposed to be state stockpiles that they then use," White House adviser Jared Kushner said during the president's April 2 press briefing. Left unexplained was who "our" referred to, if not sick Americans.
Instead of serving in a supporting role, the Trump administration "has decided it is going to essentially go to war" against the states in competing for scarce goods, Kayyem told NPR. As a result, prices rose sky-high, and hospitals remained in desperate need.
On April 14, the Chicago Sun-Times reported that Illinois governor J.B. Pritzker's office was keeping details of chartered flights from China filled with protective medical equipment secret to keep it from being poached by FEMA. "We're finding ways to work around the federal government, which just shouldn't be something coming out of the mouth of a governor, but that's absolutely the case," Pritzker told the New Yorker.
Lacking guidance at the federal level, the nation's mayors and governors turned to each other for advice and support even as they competed for scarce resources. Atlanta mayor Keisha Lance Bottoms told Politico she modeled her city's stay- at-home order on San Francisco's and was on a text string with about 10 other mayors. The U.S. Conference of Mayors began hosting weekly calls where civic leaders could share best practices.
Private concerns
On the other side of the purchasing negotiations, hundreds of manufacturers and distributors of medical supplies sought guidance from the federal government on where to send their products, the Wall Street Journal reported on March 29.
"The private sector is not in a position to make these judgments," Health Industry Distributors Association president and CEO Matthew Rowan wrote to FEMA. "Only the federal government has the data and authority to provide this strategic direction to the supply chain and the healthcare system."
The lack of direction risked pitting public health against profits. Jared Moskowitz, the head of Florida's Division of Emergency Management, told Fox News that 3M was shipping N95 masks to foreign countries who outbid him and other U.S. buyers, even as he offered "ten, sometimes twenty" times the standard price of masks. "We're being told that our shipments are on cargo planes and the flights don't even appear," said Moskowitz. "We're chasing ghosts."
On April 2, Trump invoked the Defense Production Act to compel 3M to produce nearly 167 million masks for the federal government over the next three months, while still allowing the company to sell some masks overseas. Ford, General Motors, and General Electric signed on to produce 80,000 ventilators but said they wouldn't be available until late summer. The federal government could have mobilized manufacturers' support "in February, and it would have been fine," Pritzker told Politico. "It's very upsetting."
In mid-April, Trump formed an economic task force charged with determining when and how to reopen the country.
Fearing the federal government would move too quickly and trigger a new surge of infections, Eastern, Western, and Midwestern states banded into separate coalitions to determine when and how to begin reopening their intersecting economies. Facts, science, and the advice of public health and economic-development professionals would drive their decisions, they said.
Toward better collaboration
The following essential elements of collaboration can help all of us negotiate more effectively through crises.
1. Preparation. Crises often catch governments, businesses, and nonprofits off guard, even when the warning signs are clear. Common cognitive biases (including positive illusions and short-term thinking), institutional failures (such as organizational memory loss and silos), and influential special-interest groups (such as lobbyists) can all keep us from failing to anticipate disasters we should have seen coming, write Max H. Bazerman and Michael D. Watkins in their book Predictable Surprises: The Disasters You Should Have Seen Coming and How to Prevent Them (Harvard Business School Press, 2004). Unfortunately, inadequate crisis detection and preparation can create scarcity, which breeds competition. Leaders can head off such catastrophes by putting crisis- response and early-detection plans in place before disaster strikes.
2. Timely support. Trump's reluctance to support the production and distribution of medical equipment and coronavirus tests created a chaotic environment in which states and cities were left scrambling to secure what they needed. Broader debates about the role of big government aside, any crisis typically requires central support so that coordinators can avoid wasting time, money, and other resources. Centralized negotiations can also enhance an organization or coalition's purchasing power and give less powerful parties a stronger voice in the process.
3. Functional competition. Competition plays an essential role in negotiation, including in crisis negotiations. Organizations that compete against one another to bring useful tools for alleviating a crisis to market, such as coronavirus treatments and vaccines, may end up creating significant value for society. But competitive moves are typically most effective after you have collaborated to bring as much value as possible to the negotiating table. Focus your competitive efforts on reaching goals that will benefit all rather than on simply claiming the biggest piece of the pie.
A limited détente
China and the United States collaborated to contain the SARS virus in 2003, but the rival governments have missed out on significant opportunities to work together to contain the spread of Covid-19.
Amid reports that Communist Party officials covered up the initial outbreak in Wuhan, China, Trump repeatedly baited Chinese president Xi Jinping by referring to the disease as "the Chinese virus." A Chinese Foreign Ministry spokesperson suggested on Twitter that U.S. military members brought the virus to Wuhan. Even as Xi offered protective medical equipment to European nations, he and Trump maintained a stony silence. The nations' prolonged trade war had fostered animosity and distrust.
A shift occurred after American businessmen with ties to China reached out to Chinese officials in late March, according to the New York Times. Trump placed a call to Xi, and the two leaders agreed to put aside their differences and work together to fight Covid-19. The truce, they reportedly agreed, applied only to the virus and not to other issues, such as trade, technology, or espionage. Trump and other top U.S. officials stopped using the phrase "Chinese virus." Planeloads of medical equipment began to arrive from China. However, the two nations are not expected to collaborate on developing coronavirus treatments and vaccines.
The limited truce suggests that negotiators may be able to collaborate on urgent issues even when trust is low. By explicitly limiting the scope of your efforts to the current crisis, you should be able to make progress on areas of mutual concern.
Related Posts