NEGOTIATION ESSENTIALS ONLINE
June 27-28, 2023
A New Executive Education Program
---
Program Agenda
DAY 1: Tuesday, June 27, 2023
GETTING STARTED
MORNING:
Module 1: Preparing to Negotiate
9:00 a.m. – 12:30 p.m. ET
Examine core frameworks of negotiation, including the importance of principled bargaining and shared problem-solving.
Alongside your fellow participants, you will:
Learn the elements of negotiation
Receive useful advice on preparing for negotiations
Start to shift to thinking systematically about the negotiation process
Discover how to manage the negotiation process
Find your own voice in leading negotiations
Through negotiation exercises and interactive discussions, you will examine ways to structure the bargaining process to allow for joint problem-solving, brainstorming, and collaborative fact-finding. These frameworks will help you think more clearly and set the stage for productive negotiations.
AFTERNOON:
Module 2: Creating and Claiming Value
1:30 p.m. – 5:00 p.m. ET
In this module you will explore the "Negotiator's Dilemma" and strategies for creating value while ensuring your fair share of distributed value.
Alongside other professionals, you will:
Acquire strategies for creating value
Discover how to create trust by sharing information
Strategize on how to claim value and use tension to your advantage
Learn how to make multiple offers simultaneously
Work to craft a post-settlement settlement
Apply knowledge to a commercial situation
Day 1 will conclude with a brief summary of modules 1 and 2.
DAY 2: Wednesday, June 28, 2023
PSYCHOLOGY OF NEGOTIATION
MORNING:
Module 3: Managing Emotions in Negotiation
9:00 a.m. – 12:30 p.m. ET
In conflicts and negotiations, emotions are inevitable. To be effective, negotiators must learn to navigate personality differences, differing agendas, and other emotional challenges. This module focuses on understanding and addressing emotional dynamics that arise in everyday negotiations.
During this module, you will:
Gain expert tips for dealing with the emotional components of negotiations
Examine the five core concerns that motivate people and learn how to use them
Explore the roles of autonomy, appreciation, affiliation, status, and positions in negotiations
Learn to apply techniques in a family business scenario where tensions are high
Take part in a case study that features an emotionally charged negotiation scenario
Collaborate with your fellow participants to develop approaches for effectively diffusing and addressing the situation
AFTERNOON:
Module 4: Dealing with Difficult Conversations
1:30 p.m. – 5:00 p.m. ET
Discover breakthrough strategies for dealing with difficult conversations that often arise in negotiations. This module focuses on understanding the interpersonal dynamics at play in tough conversations, with a goal of taking negotiations from difficult to collaborative.
Alongside your fellow participants, you will:
Acquire tools for dealing with difficult conversations
Start to shift your mindset to reach agreements
Watch a video of a faculty expert coaching a negotiation participant in a nonprofit setting
Work to balance strong feelings and the desire to be right with the desire to strike a deal
Acquire proven negotiation tips, such as the importance of consulting before deciding
After learning about difficult conversations, you will complete the course's most intensive simulation yet, using your newly acquired skills.
Day 2 will conclude with a wrap-up and summary of all modules.
Designed for maximum impact, this program will feature:
Interactive Zoom sessions led by a PON instructor
Engaging and educational prerecorded videos, featuring seven world-class PON faculty members from across Harvard, MIT, and Tufts
Case studies based on real-world experience
Opportunities to negotiate and engage in discussion with your fellow participants from all over the world, both over Zoom and email
Our Faculty
Our team is comprised of world-renowned faculty from across Harvard, MIT, and Tufts.
Your Negotiation Essentials Online Instructor: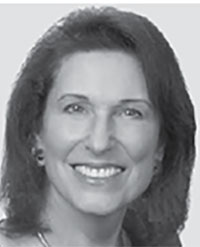 Florrie Darwin, PON Affiliated Faculty
Faculty, Harvard Trade Union Program
Senior Research Fellow, Harvard Labor and Worklife Program
Visiting Professor, University of Freiburg
Florrie Darwin has been a Lecturer on Law, teaching negotiation at the Harvard Law School (HLS), where she also co-created the course, Negotiation and Leadership. She is a Senior Research Fellow in the Labor and Worklife Program at HLS and has served as a mediator and instructor in the Harvard Mediation Program. In addition to her work at HLS, Darwin has been an Adjunct Professor of Law at the Georgetown University Law Center, a Senior Fellow teaching negotiation in the law masters program at the University of Melbourne, and a visiting professor at the University of Freiburg.
She has led workshops for professionals at leading companies, healthcare organizations, universities, and law firms—including Coca-Cola, Johnson & Johnson, Clifford Chance, Massachusetts General Hospital, the Harvard Graduate School of Design, and the École Nationale d'Administration. Darwin has also led advanced negotiation workshops for the European Commission in Brussels, the European Central Bank, and diplomats at the United Nations. She is an honors graduate of Columbia University and the Harvard Law School, where she was an editor of the Harvard Law Review.
Videos from Expert Faculty Feature:
Guhan Subramanian
Faculty Chair, Program on Negotiation at Harvard Law School; Joseph H. Flom Professor of Law and Business, Harvard Law School; H. Douglas Weaver Professor of Business Law, Harvard Business School; Faculty Chair, JD/MBA Program, Harvard University
The first person at Harvard University to hold tenured appointments at Harvard Law School and Harvard Business School, Guhan Subramanian is an educator, dealmaker, and leader. As the Chair of the Program on Negotiation, he spearheads negotiation and mediation training programs for more than 3,000 professionals each year. Subramanian's research focuses on corporate governance and law, and negotiation. He has authored several world-renowned books including, Dealmaking: The New Strategy of Negotiations.
Gabriella Blum
Rita E. Hauser Professor of Human Rights and International Humanitarian Law, Harvard Law School; Vice-Dean for the Graduate Program and International Legal Studies, Harvard Law School
Faculty Director of the Program on International Law and Armed Conflict, Gabriella Blum is widely published in public international law and the law and morality of war. Blum studied law and economics at Tel Aviv University, and joined the Israel Defense Forces, becoming a senior legal advisor. During her service, she worked on the Israeli–Arab peace negotiations, cooperation with foreign forces, and administering to the occupied Palestinian territories. She joined the Israeli National Security Council as a strategy advisor before joining Harvard Law School in 2005.
William L. Ury
Senior Fellow, Harvard Negotiation Project; Co-founder, Program on Negotiation at Harvard Law School
William Ury has served as a negotiation adviser and mediator in conflicts ranging from corporate mergers to ethnic wars in the Middle East and is one of the world's leading experts on negotiation. He is also the author of The Power of a Positive No: Save the Deal, Save the Relationship—and Still Say No and co-author (with Roger Fisher and Bruce Patton) of Getting to Yes: Negotiating Agreement without Giving In, an eight-million-copy best seller translated into more than 30 languages.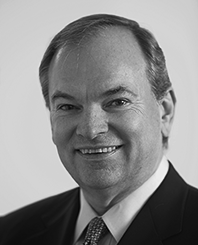 James Sebenius
Gordon Donaldson Professor of Business Administration, Harvard Business School; Director, Harvard Negotiation Project
James K. Sebenius specializes in analyzing and advising on complex negotiations. At the Program on Negotiation, he is director of the Harvard Negotiation Project, Co-chair of the Great Negotiator Award Committee, and Co-founder/Director of the Negotiation Roundtable. He also holds the Gordon Donaldson Professorship of Business Administration at Harvard Business School.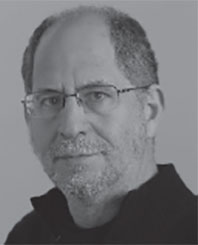 Max Bazerman
Executive Committee Member, Program on Negotiation at Harvard Law School; Jesse Isidor Strauss Professor of Business Administration, Harvard Business School; Co-director, Center for Public Leadership, Harvard Kennedy School
Max Bazerman is a leader in decision-making, negotiation, and behavioral ethics. He has consulted and lectured in 30 countries, and wrote or collaborated on 20 books, including Negotiation Genius. He has an honorary doctorate from the University of London and an Aspen Lifetime Achievement Award, and is one of Ethisphere's 100 Most Influential in Business Ethics. Bazerman was named a Daily Kos Hero for revealing how the Bush administration corrupted the RICO tobacco trial.
Daniel L. Shapiro
Associate Professor of Psychology, Harvard Medical School / McLean Hospital; Director, Harvard International Negotiation Program; Associate Director, Harvard Negotiation Project
Professor Shapiro's research focuses on the emotion and identity in negotiation and conflict resolution. He is author of Negotiating the Nonnegotiable and co-author with Roger Fisher of Beyond Reason: Using Emotions as You Negotiate. He has published extensively and developed innovative psychological models on relational factors driving conflict and its resolution. Professor Shapiro specializes in building theory and testing it in real-world contexts. He launched successful conflict resolution initiatives in the Middle East, Europe, and East Asia and chaired the World Economic Forum's Global Agenda Council on Conflict Resolution Administration at Harvard Business School.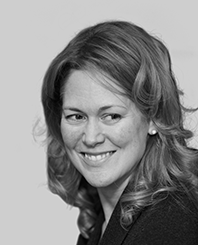 Sheila Heen
Thaddeus R. Beal Professor of Practice, Harvard Law School; Deputy Director, Harvard Negotiation Project; Founder, Triad Consulting
Sheila Heen has developed negotiation theory and practice at the Harvard Negotiation Project since 1995. She specializes in difficult negotiations – where emotions run high and relationships are strained. Heen is the co-author of two New York Times bestsellers. She has written for the Harvard Business Review, and for the New York Times as a guest expert and Modern Love columnist. Heen is also a Founder of Triad Consulting Group, a corporate education and consulting firm that serves clients on six continents. Her clients have included Pixar, Hugo Boss, the NBA, and the Federal Reserve Bank.