In-Person
Course Dates: November 28 – December 2, 2022
Learn more about all of the courses offered at Mediation at PON.
Contact us: Call 1-800-391-8629 (outside the US: +1-301-528-2676) between 9 a.m. and 5 p.m. ET any business day or email negotiation@law.harvard.edu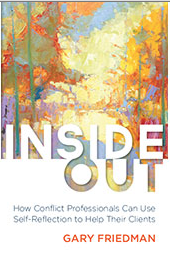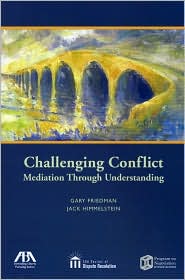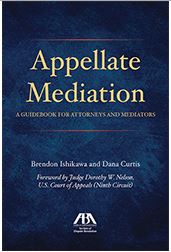 In this popular program you will acquire the practical skills and techniques for facilitating mediations between disputing parties. From family and employment matters to public policy and business disagreements, you will discover effective ways to settle differences and mediate disputes across a variety of contexts.
Taking place November 28 – December 2, 2022, Mediating Disputes will provide you with core mediation skills, training, and hands-on experience across a variety of situations. Through a combination of interactive discussions, exercises, and simulations, you will examine the legal and ethical issues in mediation, and the psychological dimensions of the mediation process. You will learn a non-caucus model of mediation, which elevates the importance of understanding and interest-based bargaining, in shaping mediated settlements.
Learning objectives
During this intensive five-day program, you will:
Broaden your understanding of ways to resolve disputes
Become more comfortable with the role of mediator and diverse mediation styles
Enhance your ability to listen, express empathy, develop options, understand interests, and build agreements
Examine the ethical dilemmas and legal dimensions of mediation practice
Learn how to preserve value and relationships through mediation
Acquire improved problem-solving negotiation techniques
Gain insights as to the role of lawyers in mediation
Explore best practices for online mediation and learn how to conduct mediations online.
Who should attend?
This program is appropriate for lawyers who are interested in adding mediation to their practice, and judges who are interested in setting up court-based mediation programs or becoming professional mediators. We also welcome professionals from all backgrounds, industries, and countries who wish to improve their ability to resolve disputes. Previous participants have included lawyers, judges, teachers, doctors, ministers, managers, directors, executives, and administrators.
While prior familiarity with mediation is encouraged, we welcome professionals who wish to include mediation in their work.
To deliver the personalized learning experience for which this program is known, enrollment is strictly limited to 48 participants.
Due to the interactive and simulation-rich nature of the training, participants must demonstrate proficiency in English, as this program is conducted solely in English. Participants should be able to converse fluently in dialogue with the instructor and other students. While a certification of fluency in English is not required, we suggest a TOEFL written exam score of 570 as the minimum proficiency standard. PON may call applicants to assess English proficiency.
Format
This live program will run Monday through Friday November 28 – December 2, 2022, from 9 a.m. to 5 p.m. ET with an hour-long lunch, short breaks throughout the day, and an opening reception. Given the highly interactive nature of this program, participant attendance at all sessions is required. There will be assigned reading and preparation in the weeks leading up to the program and throughout the course so participants should plan accordingly.
To actively engage you in the mediation process, each day features lectures, interactive discussions, small group work, one-on-one exercises, and mediation simulations, in addition to faculty coaching. Key to the program is the opportunity to mediate a dispute from beginning to end and to explore your own mediation technique and skills by receiving and applying feedback from fellow participants and program faculty.
Certificates
Physical and digital certificates will be issued to participants who attend all sessions and complete the course evaluation. Please allow 4-6 weeks for processing and delivery.
Course Materials
The course website will become available one month out from the course. Program assignments and materials will be accessed digitally through the course website.
Course Dates and Times: November 28 – December 2, 2022
Location: In-Person (see details below)
Faculty (2022): PON's mediation programs at are led by a distinguished team of educators, authors, thought leaders, and practitioners. Acknowledged experts in their fields, our faculty draw on the latest thinking and research to deliver practical techniques and real-world strategies for effectively conducting personal and professional negotiations. The 2022 Mediating Disputes faculty members are Robert H. Mnookin, Gary J. Friedman, and Dana Curtis.
Fees (2022): One 5-day program: $5,997
Tuition fee includes course materials, continental breakfast, lunch, and snacks during required class times.
Contact Us: Call 1-800-391-8629 (Outside the US: +1-301-528-2676) or email us at: negotiation@law.harvard.edu.
Location Information:
Sheraton Commander Hotel 216 Garden St., Cambridge, MA 02138; 617-547-4800; On the Cambridge Common across from the Harvard Law School, the hotel offers renovated accommodations and a new fitness room. The Sheraton has provided convenient and comfortable accommodations to participants for over 20 years. Walking distance to the Harvard Law School.
To reserve your room, call the hotel directly at 1-617-547-4800 or Marriott Reservations at (888) 625-5144. Booking hours are Monday – Friday, 8 a.m. – 6 p.m. and Saturday, 9 a.m. – 5 p.m. Be sure to tell the hotel representative that you are with Mediating Disputes NOV2022.
You can also book online using the Program on Negotiation Mediating Disputes NOV2022 reservation link.
Fall room rate: $309 plus tax
You are encouraged to make your reservation early, as room rates are valid only until the cutoff date (October 27, 2022) and are subject to availability.
Course Dates: November 28 – December 2, 2022