NEW! Harvard Mediation Intensive
In-Person Program
Course Dates: November 13-17, 2023
Learn more about all of the courses offered at Mediation at PON.
Contact us: Call 1-800-391-8629 (outside the US: +1-301-528-2676) between 9 a.m. and 5 p.m. ET any business day or email negotiation@law.harvard.edu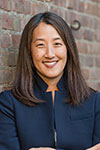 The most trusted mediators help parties resolve disputes effectively, discreetly, and, pro-actively. Increasingly, people are turning to mediation to achieve sustainable resolutions, settle disputes more rapidly and control legal costs. By building up their mediation expertise, lawyers, judges, leaders and managers from a range of industries are well positioned to advance better ways of dealing with conflict. Add this essential skillset to your practice by joining us at Harvard Law School for the new Harvard Mediation Intensive.
For forty years now, the Program on Negotiation at Harvard Law School has trained thousands of mediators, negotiators, and other professionals, including participants from the United States, Canada, and over 50 other countries. Led by mediation experts Audrey Lee and Alain Lempereur, the Harvard Mediation Intensive delves into mediation principles and processes through interactive presentations and hands-on exercises. From employment and business disagreements to public and international conflicts, you will discover effective ways to enable parties to settle their differences across a variety of contexts.
Held this year from November 13-17, the Harvard Mediation Intensive offers insight into ethical dilemmas, identity-based conflicts, bias and stereotyping, and working with strong emotions throughout the mediation process. By engaging in realistic role-play simulations, you'll sharpen your core mediator skills including active listening, asking probing questions, developing creative options, reframing, brainstorming, and building sustainable agreements.
Learning Objectives
During this intensive five-day program, you will:
Gain knowledge of Alternative Dispute Resolution (ADR) processes and their application in real-world situations
Examine mediation principles in theory and practice
Review and experience the various stages of the mediation process
Explore caucus theories and the role of attorneys
Learn how to build value and relationships through the mediation process
Enhance parties' ability to work toward an agreement by helping them identify their underlying interests and move from positions to interest-based negotiating
Acquire improved problem-solving negotiation techniques
Discover best-practice solutions for the multi-faceted challenges facing mediation practitioners
Learn how to overcome obstacles to achieve mutually satisfactory settlements and become more comfortable with the various roles of a mediator
Who Should Attend?
This program is appropriate for lawyers who are interested in adding mediation to their practice, and judges who are interested in overseeing court-based mediation programs or becoming professional mediators. We also welcome professionals from all backgrounds, industries, and countries who wish to improve their ability to mediate. Previous participants have included lawyers, judges, executives, directors, managers, doctors, teachers, ministers, and administrators.
To deliver the personalized learning experience for which this program is known, enrollment is limited.
Due to the interactive and simulation-rich nature of the training, participants must demonstrate proficiency in English, as this program is conducted solely in English. Participants should be able to converse fluently in dialogue with the instructor and other students. While a certification of fluency in English is not required, we suggest a TOEFL written exam score of 570 as the minimum proficiency standard. PON may call applicants to assess English proficiency.
Format
This live program will run November 13-17, 2023 from 9 a.m. to 5 p.m. ET with an hour-long lunch, short breaks throughout the day, and an opening reception. Given the highly interactive nature of this program, participant attendance at all sessions is required. There will be assigned reading and preparation in the weeks leading up to the program and throughout the course so participants should plan accordingly.
To actively engage you in the mediation process, each day features lectures, interactive discussions, small group work, one-on-one exercises, and mediation simulations, in addition to mediation coaching. Key to the program is the opportunity to explore your own mediation technique and skills by receiving and applying feedback from fellow participants and the instructors' team.
Certificates
Physical and digital certificates will be issued to participants who attend all sessions and complete the course evaluation. Please allow 4-6 weeks for processing and delivery. A letter of completion along with detailed course agenda can be supplied at the end of the course for those seeking further professional accreditation.
Course Materials
The course website will become available one month out from the course. Program assignments and materials will be accessed digitally through the course website.
Course Dates and Times: November 13-17, 2023
Location: In-person at The Charles Hotel in Cambridge, MA (see details below)
Faculty: PON's mediation programs are led by acknowledged experts in their fields and draw on the latest thinking and research to deliver practical techniques and real-world strategies for effectively conducting personal and professional negotiations. The November 2023 Harvard Mediation Intensive faculty members are Audrey Lee and Alain Lempereur.
Fees: One 5-day program: $5,997
Tuition fee includes course materials, continental breakfast, lunch, and snacks during required class times.
Contact Us: Call 1-800-391-8629 (Outside the US: +1-301-528-2676) or email us at: negotiation@law.harvard.edu.
Location Information: The Charles Hotel: One Bennett Street, Cambridge, MA 02138; 1-800-882-1818; website: www.charleshotel.com
In the heart of Harvard Square, the Charles Hotel offers comfortable accommodations with a broad range of upscale amenities. To reserve your room, call the hotel directly at 1-800-882-1818. Be sure to tell the hotel representative that you are with the Harvard Mediation Intensive.
You can also book online using the Harvard Mediation Intensive Reservation link.
November room rate: $439 plus tax
You are encouraged to make your reservation early, as room rates are valid only until the cutoff date (October 16, 2023) and are subject to availability.
Course Dates: November 13-17, 2023