Three-Day Course
|

April 20–22, 2020
Negotiation and Leadership: Dealing with Difficult People and Problems
Bonus 4th Day Session, Save $997

|

April 23, 2020
Become a More Effective Negotiator
Great leaders are great negotiators. By equipping you with the innovative negotiation strategies you need to excel at the bargaining table, Negotiation and Leadership will help you:
Improve working relationships and resolve seemingly intractable disputes.
Understand your BATNA (best alternative to a negotiated agreement) to gain a better understanding of your options.
Evaluate your personal tendencies in the face of conflict and learn to manage your bargaining strengths and weaknesses.
Recognize the most common manipulative negotiation tactics used by difficult people — and ways to neutralize their effects.
Win, not by defeating the other side, but by winning them over.
Negotiation and Leadership distills cutting-edge research and real-world examples into three days of targeted executive education negotiation training. At Negotiation and Leadership, you will test your beliefs and assumptions, overcome emotional and rational biases, examine complex negotiation scenarios, and discover a range of competitive and cooperative, integrative negotiation strategies.
Three-Day Program Agenda
Negotiation and Leadership: Dealing with Difficult People and Problems
Day 1:
Understanding Key Negotiation Concepts
You'll examine ways to structure the bargaining process, learn how to identify both you and your counterpart's interests, and to recognize the most common manipulative tactics used by difficult people.
Discover how to succeed, not by defeating the other side, but by advocating persuasively for your own.
Day 2:
Managing Interpersonal Dynamics
Building on Day 1, you'll discover how to manage the tension between empathy and assertiveness. Learn to navigate personality differences, diverse agendas, and social pressures.
By evaluating your personal tendencies in the face of conflict, you'll learn to manage your strengths and weaknesses to become a more effective negotiator.
Day 3:
Addressing Negotiation Complexities
On the final day, you'll learn how to shape agreements and informal understandings within a complex web of relationships.
Through relevant case studies, you'll learn how to apply negotiation theory to real-world situations and have the opportunity to practice your newfound negotiation techniques.
Bonus Day 4:
Practical Lessons from the Great Negotiators
Since 2001, the Program on Negotiation has bestowed the "Great Negotiator Award" on individuals who have successfully negotiated against great odds to accomplish worthy goals. In this fascinating one-day session, you'll have the rare opportunity to explore how these remarkable negotiators overcame their most formidable challenges—and how to apply these lessons in your own negotiations. … Read More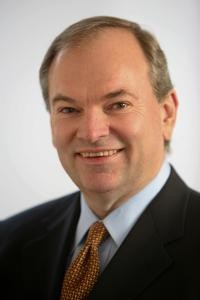 Session Leader: James K. Sebenius
James K. Sebenius specializes in analyzing and advising on complex negotiations. At the Program on Negotiation, he is director of the Harvard Negotiation Project, co-chair of the Great Negotiator Award Committee, and co-founder/director of the Negotiation Roundtable. He also holds the Gordon Donaldson Professorship of Business Administration at Harvard Business School.
Our Team
World-renowned faculty from Harvard, MIT and Tufts comprise the teaching team.

Max Bazerman
Jesse Isidor Strauss Professor of Business Administration, Harvard Business School; Co-director, Center for Public Leadership, Harvard Kennedy School
Joel Cutcher-Gershenfeld
Professor of Social Policy and Management, Brandeis University; Editor, Negotiation Journal
Francesca Gino
Tandon Family Professor of Business Administration, Harvard Business School

Sheila Heen
Lecturer, Harvard Law School
Kessely Hong
Lecturer in Public Policy, Harvard Kennedy School

Kimberlyn Rachael Leary
Associate Professor of Psychology, Harvard Medical School; Associate Professor of Health Policy and Management, Harvard T.H. Chan School of Public Health

Brian S. Mandell
Director, Kennedy School Negotiation Project; Senior Lecturer in Public Policy, Harvard Kennedy School
Robert H. Mnookin
Samuel Williston Professor of Law, Harvard Law School; Chair Emeritus, Executive Committee, Program on Negotiation at Harvard Law School; Director, Harvard Negotiation Project
Jeswald W. Salacuse
Henry J. Braker Professor of Law and Former Dean, Fletcher School of Law and Diplomacy, Tufts University

James Sebenius
Gordon Donaldson Professor of Business Administration, Harvard Business School; Director, Harvard Negotiation Project

Daniel L. Shapiro
Associate Professor of Psychology, Harvard Medical School/McLean Hospital; Director, Harvard International Negotiation Program; Associate Director, Harvard Negotiation Project

Douglas Stone
Lecturer, Harvard Law School
Guhan Subramanian
Faculty Chair, Program on Negotiation at Harvard Law School; Joseph H. Flom Professor of Law and Business, Harvard Law School; H. Douglas Weaver Professor of Business Law, Harvard Business School; Faculty Chair, JD/MBA Program, Harvard University
Lawrence E. Susskind
Ford Professor of Urban and Environmental Planning, Massachusetts Institute of Technology

William Ury
Senior Fellow, Harvard Negotiation Project
Robert Wilkinson
Lecturer, Harvard Kennedy School